How To Experience Greater Financial Well-Being By Addressing Your Internal Blocks To Money
Part of Kathy Caprino's series "Becoming The Most Powerful You"
Do the internal work necessary to address your financial challenges Getty Images
Today, many millions of people are experiencing deep stress, anxiety and confusion around their financial situation. In coaching professionals from around the world who are at mid to high levels in their roles, and even those who would be objectively considered very "wealthy" given their assets and financial holdings but don't feel secure financially, I've seen firsthand two key principles that dramatically impact our relationship with money.
First, true financial well-being is not correlated as directly as people think with the amount of money they have. In other words, financial wellness often eludes even the wealthiest individuals among us. And many people who don't have access to large sums of money can experience great financial well-being. And secondly, our relationship with money is governed by our internal feelings and long-held beliefs we hold about money, and those beliefs were most often generated in the past and by forces outside of us.
The pandemic has increased the stress many feel around their financial situations, and business owners are facing unprecedented challenges that exacerbate their money fears and questions. One study from the Federal Reserve Bank showed that 3 out of every 10 small businesses in the U.S. feared they wouldn't survive 2021 without additional government assistance.  The outlook was even worse for minority-owned businesses: 8 in 10 said their company is in poor financial condition
To learn more about what is involved with and impacting how we deal with money in our lives and work, I caught up this month with Catherine Morgan, a multi-award winning qualified Financial Planner and award-winning Certified Financial Coach. Morgan is on a mission to reduce financial anxiety and increase financial empowerment and resilience for 1 million women around the world. Featured in Business Leader as one of the top 32 female entrepreneurs to look out for, she is host of the top 1% global podcast, In Her Financial Shoes, and founder of The Money Panel ®.
After almost losing her son at 5 weeks old to meningitis and spending years in "debt shame" cycles, she became determined to help women to release the guilt and shame they attach to money and change the financial services profession from one that is focused on products to a focus on behavioral change, which is transformational.
Morgan is the author of the Amazon bestselling book, The Woman I'm Becoming: Reflections to Empower the Females of Our Future and her latest book, It's Not About the Money: 3 Steps to Become a Wealthy Woman hits shelves December 2021.
Morgan shared her insights and experiences in a recent 2-part series of my Finding Brave podcast, on How To Build Financial Wellbeing Into the Heart of Your Life and Work.
Here's what Morgan shares about steps to experience true financial well-being:
Kathy Caprino:  From your perspective, Catherine, what is financial well-being and how does that differ from what many people think it is?
Catherine Morgan: True financial well-being is when we can feel so aligned with our sense of self that we are able to detach our sense of self away from money. It is also about how we deal with the two sides of money. The practical and the emotional side. True financial well-being is encompassing and embodying both to do good, feel good and be good.
Caprino: What's the one most important thing we need to understand about our relationship with money that most are unaware of?
Morgan: Most of the beliefs that we carry about money do not belong to us. They have been passed down the generations through behaviors and language specifically around money. These behaviors inform the stories or the narratives that we then go on to use with ourselves.
Among these stories and what is passed down to us about money are our emotions about it—how we feel about money. For example, perhaps money was never spoken about at home so the emotional attachment we have inherited—and therefore unconsciously use with ourselves—is that money is full of shame. We therefore tell ourselves that money is shame. We tell ourselves, "I am shame." And we become the emotion itself. But we are not shame. We are not the emotion.
How many of us believe that we are "bad" with money? How many professionals or business owners believe that they are terrible at putting money aside for the future or don't feel good about spending money on themselves. These stories become part of who we are. But to thrive with our money, we need to separate our sense of self away from money. As I share in the first sentence of my new book, "The way we treat money is a mirror reflection of how we treat ourselves."
Caprino: What have you seen small businesses struggle most with regarding money and what's one strategy small business owners can take to overcome that challenge?
Morgan: One of the biggest challenges small business owners struggle with regarding money is putting their own needs as high on the priority list as the needs of their customers. So often, in business, we drop our own boundaries that protect our time, our energy and our values in the pursuit of "happiness."
This leads to exhaustion, burnout and "fawning." Fawning is a trauma response otherwise also known as 'tend and befriend.' When we feel unsafe or in a trauma- triggered state, we go to a place of fawning, which is essentially people- pleasing. 
As adults, we are often drawn to relationships that feel comfortable or we behave with money in a way that feels familiar and safe. Our brain, therefore, perceives that in order to feel safe we should be a people pleaser, and so, somebody who has experienced trauma or abuse will often 'please people' in order to feel safe.
This is evident in small business owners who say "yes" to too many demands, projects and tasks, and who avoid difficult financial conversations in their relationships with their clients. Other ways we people please is that we give to others at the detriment of our own needs—for instance, we over-give our time, we undervalue our services or we undercharge.
One strategy to overcome the people pleaser is to value your worth away from any attachment to money. Stop trying to 'charge your worth' as this theory is flawed. Instead, charge your worth based on the results or service you provide to clients rather than aligning the amount you charge to you. You are not money.  
Caprino: How can people identify if their relationship with money is one of pleasing others to the extreme, or ignoring their own boundaries (or a failure to create appropriate boundaries in the first place)?
Morgan: Ask yourself these 8 questions:
1.   What am I giving up or devaluing by giving away my time or money? 
2.   What am I truly seeking more of, by giving to others? 
3.   What needs do I have that are unfulfilled? 
4.   What boundaries do I have in place to ensure my needs are met?
5.   By avoiding confrontation, what am I actually trying to avoid?
6.   What will be the consequences if I continue to neglect my own needs to attend to others first?
7.   What could I do to focus more on my own needs?
8.   What new boundaries do I need to set?
Caprino: In your book and work you talk about our upper-income limits and internal conflicts around earning how. I've seen these internal (and often unconscious) self-imposed limits over and over again wreak havoc in the lives and careers of my clients, many of whom are highly "successful" and wealthy leaders and influencers. How can we all become more effective in addressing and removing these self-imposed limits?
Morgan: The first step in overcoming your internal conflicts around earning more is to ask yourself, 'What meaning do I give to money?' 'What does having more money mean to me?'
Answering these questions will aid in bringing additional conscious awareness to one or more of your core beliefs that you have likely inherited, that are driving your internal money navigation system.
Think about it like a boat trip. Before you set sail, you want to know what your experience is, what you are comfortable with and what you are less comfortable with. If charging more in your business or asking for a pay rise is uncomfortable, why is this? What specific amount feels uncomfortable?
In a room by yourself, practice out loud having the money conversation (as if with a client or your boss). Say the words out loud. "The price for my services is…$1000. Then say, "The price for my services is $2,000 (then $5,000 etc.)."
At some point, you will hit a ceiling. When you do, make some financial inquiries with yourself. Go deeper. What is significant about that specific amount of money? Does it link to an amount of money that meant something to you as a younger child? Or perhaps to somebody else in your family? Is it a gender question? Did men often bring wealth into the family but you didn't see women doing the same?
Remember that your financial comfort zones will most likely be created from previous generations. Perhaps you had an experience of earning that amount but then you lost your job, were laid off, or something else was going on for you at the time that the trauma occurred, and therefore your brain is now trying to keep you safe by sheltering you away from earning that much again?
Overall, be consciously curious about your experiences and past generational experiences that are keeping you stuck and limiting your income potential.
Caprino: Finally, why do we need to "give every pound (or "dollar," in the U.S.) a purpose," as you share in your book?
Morgan: Giving every pound/dollar a purpose is essentially a way to remind us that money likes being given a job. In order for money to flow to us with ease, and flow to others in conscious ways that we choose, we need to give it direction. What specific direction we choose is based upon our own desires, needs and values.
When we view money through the lens of making empowered choices, it no longer feels hard. We feel safe to deserve more, hold onto more and give more. So giving every dollar a purpose is about viewing money from the perspective of choice and purpose.
What purpose are you giving to money? Imagine money as if it were a new staff member walking up to your desk one morning. What purpose or job are you going to give it to make you feel whole?
In addition, shifting from the strict process of "budgeting," away from the need to restrict money, to a mindset of choice and growth, enables you to stop running on autopilot and behave from a place of conscious intentions.
Give yourself some wiggle room with your desires and your wants, as anything that feels restrictive creates a feeling of limitedness or expectation, which then leads to a feeling of either failure or success. The fear of failure or success are two of the strongest human emotions that block our own financial well-being.
Caprino: Finally, what are the three most powerful questions you can share that will help us get clearer on how we're tripping ourselves up in relation to money?
Morgan: Here are three reflections that will help:
Gratitude reflection –
Ask: "'What am I grateful for that I already have?
Learn how to be more comfortable with less as well as with more.
Forgiveness reflection –
Ask: 'What or whose belief do I need to let go of that is not serving me?
Whose shame am I really carrying and whom do I need to forgive for this?"
Money Meaning reflection –
Ask: "What meaning can I give to money that creates a sense of well-being for me? To me, money means (fill in the blank)."
And how can you begin to embed that meaning into your narratives and behaviors?
 ********
Gratitude and happiness are almost identical in the brain. In gratitude, everything is enough. This feeling of enoughness and safety that we all desire becomes more possible and can move it from being possible to being possible for you. 
This possibility mindset can help us to feel much more empowered to experience greater financial well-being. Practice being truly present to what you already have and take stock of your progress by reflecting at the end of each day on how far you have come.
For more information, visit www.itsnotaboutthemoney.co.uk.
Kathy Caprino, M.A. is a career and leadership coach, speaker, and author of The Most Powerful You: 7 Bravery-Boosting Paths to Career Bliss and The Most Powerful You course. She helps professional women build rewarding careers of significance through her Career & Leadership programs, Finding Brave podcast, and monthly newsletter Your Path to Career Bliss.
Checkout latest world news below links :
World News || Latest News || U.S. News
Article: worldnewsera.com
'Moon Knight' Took Marvel in a Different Orbit, but It Didn't Rise to the Occasion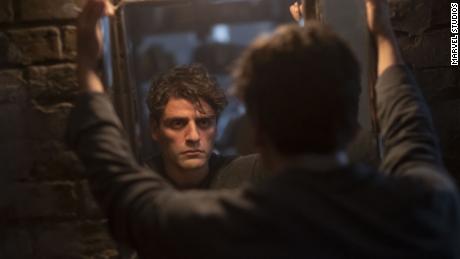 Before anyone writes that off as an anomaly,
"Eternals"
tackled a similar introduction of a dense mythology on the bigger screen, with equally mixed results. It's a reminder that while film-goers have had more than a decade to get to know characters like Iron Man, Captain America and Thor, introducing some of these lesser-known heroes can pose a more formidable challenge beyond catering to the most ardent fans.
For Marvel, there are warning signs in that, since "Moon Knight" will be followed by several series based on second-tier characters, although the next two on the horizon,
"Ms. Marvel"
(which is due in June) and "She-Hulk," at least have the benefit of sharing franchises and name recognition with existing Avengers.
Ultimately, "Moon Knight's"
murky storytelling
appeared to squander its principal assets, which included the cool look of the character — a costume that was too seldom used — and the presence of Isaac, who possesses additional genre credentials via the "Star Wars" sequels.
Taking its time in peeling back the layers of the character's complicated backstory, "Moon Knight" took a weird plunge into the Egyptian mythology behind it, in ways that became increasingly confounding and surreal.
By the time the protagonist's two halves, Steven Grant and Marc Spector, wound up in a psychiatric hospital talking to an anthropomorphic hippo in the penultimate chapter, the question wasn't so much being able to keep up with the story as whether bothering to do so was worth the effort.
The sixth and final episode brought the plot to a messy close, seeking to stop the goddess Ammit from proceeding to "purify the souls of Cairo, and then the world." In the customary credit sequence, the producers capped that off by introducing a third personality, Jake Lockley, also rooted in the comics. While that seemingly spelled the end for the show's villain (Ethan Hawke), the finish — giving the god Khonshu the protégé he sought — paved the way for further adventures should Marvel so choose.
That last twist might be cause for celebration in narrower confines of the Marvel fan universe, but "Moon Knight" too often felt like it was one long Easter-egg sequence, conspicuously preaching to that choir.
Granted, Marvel has made clear that Disney+ offers the chance to explore different kinds of stories, but "Moon Knight" feels at best like a quirky showcase for Isaac and at worst a failed experiment in terms of execution and tone.
That doesn't mean this "Moon" won't somehow rise again, if the closely held streaming data justifies it. But the promise that surrounded this property has faded, providing further evidence that even Marvel isn't immune from setbacks as it moves into its next phase.
Checkout latest world news below links :
World News || Latest News || U.S. News
Original Article: worldnewsera.com
Start-up Pony.ai says it's the first self-driving company to get a taxi license in China
Autonomous driving start-up Pony.ai can collect fares for robotaxi rides in parts of two major Chinese cities as of Sunday.
Pony.ai handout
BEIJING — Self-driving start-up Pony.ai announced Sunday it received a taxi license, the first of its kind in China.
The license allows Pony.ai to operate 100 self-driving cars as traditional taxis in the Nansha district of the southern city of Guangzhou, the company said.
The Chinese start-up, which is backed by Toyota, received approval from Beijing city late last year to charge fees to operate a commercial robotaxi business in a suburban district of the city. It is not the same as a taxi licence.
Baidu's Apollo Go also received approval in the same Beijing district last year.
Pony.ai was valued at $8.5 billion in early March. The company said its Nansha taxi license required 24 months of autonomous driving testing in China and/or other countries, and no involvement in any active liability traffic accidents, among other factors.
The start-up said it plans to launch commercial robotaxi businesses in two other large Chinese cities next year. The company is already testing self-driving cars in those cities and in California. 
Robotaxis in China currently have a human driver present for safety.
— CNBC's Arjun Kharpal contributed to this report.
Checkout latest world news below links :
World News || Latest News || U.S. News
Article: worldnewsera.com
How to watch Timberwolves vs. Grizzlies: TV channel, NBA live stream info, start time
Who's Playing
Memphis @ Minnesota
Current Records: Memphis 2-1; Minnesota 1-2
What to Know
The Memphis Grizzlies' road trip will continue as they head to Target Center at 10 p.m. ET this past Saturday to face off against the Minnesota Timberwolves. Memphis will be strutting in after a win while Minnesota will be stumbling in from a loss.
The Grizzlies are hoping for another victory. They beat the Timberwolves 104-95 this past Thursday. The victory came about thanks to a strong surge after the first quarter to overcome a 39-21 deficit. Memphis' success was spearheaded by the efforts of power forward Brandon Clarke, who had 20 points in addition to eight rebounds, and shooting guard Desmond Bane, who shot 7-for-15 from beyond the arc and finished with 26 points and six boards.
Barring any buzzer beaters, Memphis is expected to win a tight contest. They might be worth taking a chance on against the spread as they are currently on a two-game streak of ATS wins.
Memphis' win brought them up to 2-1 while the Timberwolves' defeat pulled them down to a reciprocal 1-2. A couple offensive stats to keep in the back of your head while watching: The Grizzlies come into the game boasting the second most points per game in the league at 115.6. But Minnesota is even better: they rank first in the league when it comes to points per game, with 115.9 on average. Tune in for what's sure to be a high-scoring contest.
How To Watch
When: Saturday at 10 p.m. ET Where: Target Center — Minneapolis, Minnesota TV: ESPN Online streaming: fuboTV (Try for free. Regional restrictions may apply.) Follow: CBS Sports App Ticket Cost: $76.96
Odds
The Grizzlies are a slight 2.5-point favorite against the Timberwolves, according to the latest NBA odds.
The oddsmakers had a good feel for the line for this one, as the game opened with the Grizzlies as a 3-point favorite.
Over/Under: -110
See NBA picks for every single game, including this one, from SportsLine's advanced computer model. Get picks now.
Series History
Memphis have won 19 out of their last 28 games against Minnesota.
Apr 21, 2022 – Memphis 104 vs. Minnesota 95 Apr 19, 2022 – Memphis 124 vs. Minnesota 96 Apr 16, 2022 – Minnesota 130 vs. Memphis 117 Feb 24, 2022 – Minnesota 119 vs. Memphis 114 Jan 13, 2022 – Memphis 116 vs. Minnesota 108 Nov 20, 2021 – Minnesota 138 vs. Memphis 95 Nov 08, 2021 – Memphis 125 vs. Minnesota 118 May 05, 2021 – Memphis 139 vs. Minnesota 135 Apr 02, 2021 – Memphis 120 vs. Minnesota 108 Jan 13, 2021 – Memphis 118 vs. Minnesota 107 Jan 07, 2020 – Memphis 119 vs. Minnesota 112 Dec 01, 2019 – Memphis 115 vs. Minnesota 107 Nov 06, 2019 – Memphis 137 vs. Minnesota 121 Mar 23, 2019 – Minnesota 112 vs. Memphis 99 Feb 05, 2019 – Memphis 108 vs. Minnesota 106 Jan 30, 2019 – Minnesota 99 vs. Memphis 97 Nov 18, 2018 – Memphis 100 vs. Minnesota 87 Apr 09, 2018 – Minnesota 113 vs. Memphis 94 Mar 26, 2018 – Memphis 101 vs. Minnesota 93 Dec 04, 2017 – Memphis 95 vs. Minnesota 92 Feb 04, 2017 – Memphis 107 vs. Minnesota 99 Nov 19, 2016 – Memphis 93 vs. Minnesota 71 Nov 01, 2016 – Minnesota 116 vs. Memphis 80 Oct 26, 2016 – Memphis 102 vs. Minnesota 98 Mar 16, 2016 – Minnesota 114 vs. Memphis 108 Feb 19, 2016 – Memphis 109 vs. Minnesota 104 Jan 23, 2016 – Minnesota 106 vs. Memphis 101 Nov 15, 2015 – Memphis 114 vs. Minnesota 106
Injury Report for Minnesota
No Injury Information
Injury Report for Memphis
Dillon Brooks: Game-Time Decision (Foot) Santi Aldama: Out (Knee) Killian Tillie: Out (Knee)
Checkout latest world news below links :
World News || Latest News || U.S. News
Original Post: worldnewsera.com