Make money collecting Funkos
Reading Time: 6 mins
Whether you're into Marvel, Disney, Star Wars or Harry Potter, there is a Funko out there for you.
These big-headed characters live on shelves across the country but could yours be worth more than you realise? Like limited edition barbies and Lego sets, some Funkos have appreciated in value since they went on sale, and as most start at relatively affordable prices when first released these might be a great way to invest some spare pocket money.  
What are Funkos?
Which Funkos should you be buying?
What are chase variants?
How should you be storing your Funko Pops?
What are the most highly valued Funkos?
Does anyone hold a world record for their collection?
A conversation with a collector
What are Funkos?
Funkos are small collectable figurines in a variety of styles. First developed in 1998 by a toy collector, the firm got off to a shaky start before getting the licensing for Austin Powers bobbleheads. In 2005, Funko was sold on and by 2011 they had expanded their licensed range and began selling their Pop! vinyl range. Since then, they have introduced multiple new lines ranging from vinyl soda, mystery minis and Funko games – there's something for everyone!  
According to macrotrends, the current value of Funko sits around the $0.89 Billion mark, so it's probably safe to say they won't be going bust anytime soon. Currently they hold over 1000 licenses to produce merchandise that appeals to both adults and children. Current CEO Brian Mariotti cites the companies' ability to conceptualise a design in 24 hours and have it on shelves in 70 days as part of the reason that the company is so successful.  
Which Funkos should you be buying?
If you're looking for which Funkos to buy as investment pieces then there's a few to look out for but it does depend on how you're buying them. Whether buying them in-store or online there are things to look out for. Some figurines are limited edition and so making them more desirable to collectors – these include releases for comic cons, E3 and the Star Wars celebration. As these are for specific events, they are normally only available at the convention but you have an opportunity to snap up this year's New York Comic-Cons exclusives online.  
What are Chase Variants?
Chase variants are limited edition versions of some Funkos – they could be in a different colour pallet, flocked instead of vinyl, a different mould, glitter coated and more.  These variants are shipped out at random making them highly collectable and often bringing higher than retail prices. These variants have a much lower press rate than regular funkos at just 1/6, so if you're buying from a batch of 10000, there would be approximately 1666 chase variants. Whilst these are relatively low odds of getting one, if you do, you might be looking at a decent return on your money.  
How should you be storing your Funko pops?
So, you've bought your Funko and you're wondering what to do with it. Well, if you're keeping it as an investment, as tempting as it is to take it out of the box – don't! Not only does the box provide protection for the Funko, it also helps prove that it's official merchandise or indicate whether it is a chase variant. For super rare Funkos it might even be worth investing in plastic boxes to keep them in for extra protection.  
What are the most highly valued Funkos? 
It is no surprise that the most expensive Funkos are also some of the rarest – according to the pop price guide, the most valuable Funko on the market is the 2015, metallic signed Stan Lee figurine coming in at $20000. However, as only 10 were released it is unlikely you'll find one of these in your local charity shop.  
Coming in at $15000 is the Willy Wonka and Oompa Loompa Golden Ticket set. Only 10 of these were made with 4 being given out to competition winners and the other 6 sets being unaccounted for.  
Coming in third is the glow in the dark edition clockwork orange Funko values at $13,400. Only 12 were ever produced, leading to their high price point as the right collector would spend serious money to get their hands on one. PopPriceGuide believes that 6 of these limited editions pops were given to some of the biggest pop collectors at the time of release.  
If Disney is more your thing, you might want to look out for the 2013 San Diego Comic-Con edition of Dumbo. This happy little elephant was given a makeover for the convention, he features a painted clown face and with only 48 Funkos in circulation, these could bring you a big pay day. At $6000 these little elephants could bring in big bucks if you find the right collector.  
For £5000 you can buy yourself the Freddy Funko as Buzz Lightyear (glow in the dark addition). Released in 2011, this pop proved highly popular leading to its high resale price. But with only 12 produced, these are hard to get your hands on. 
Does anyone hold a world record for their collection?
The answer is yes. The current world record holder is Paul Scardino, with over 5000 of these figurines. He started his collection in 2017 after receiving Hawkeye and Spider-Man from Marvel's Captain America: Civil War for his birthday. After his initial two pops, he began researching what other characters were available. Starting with the comic book line of Funkos his collection began to grow, before branching out into other lines that interested him. Whilst many of his Funkos are displayed without their boxes, Funko's above a certain value are kept in their original packaging and an extra protective case. Paul is still collecting and hunting down new Funko's with his collection ever increasing.  
A Conversation with a collector: 
Earlier this week at we spoke to Bhavin, a Funko Pop collector who has grown a collection of over 100 Funko Pops in the past three years.  
How long have you been collecting Funko Pops?
My daughter knows that I love Star Wars. About 3 years ago she saw one on sale and bought it for me. Then I picked up another Star Wars one on offer, followed by another. Before I knew it, I have over 60! 
Why did you start collecting them?
I love having them at work, I specialise in children's vision, development and myopia so I get lots of interest and excitement from my patients. It's a great conversation starter to build rapport with the kids. 
Do you collect them for fun or think of them as a potential future investment?
I collect them for fun but I think there is a hope that they will increase in value as an investment. I still have some of my Star Wars toys I had as a child in the 80s. Even though they have been unboxed and played with, they are now worth a lot of money as vintage collectables. I think that Funko Pops will probably have a value for collectors in the future. 
Is there anything you look for when choosing your next funko? ie – limited edition
I tend to buy the ones that I like from the movies and characters that I enjoy. I may watch one of the films and then look out for the character. 
Which is your favourite Funko Pop that you own?
My favourite is a gold Darth Vader and I have a collection of the child from the Mandalorian series. 
What Funko would you most like to get your hands on why?
There is no specific Funko, but I would like to get my hands on some of the earlier Star Wars releases, especially from the original trilogy 
Disclaimer: MoneyMagpie is not a licensed financial advisor and therefore information found here including opinions, commentary, suggestions or strategies are for informational, entertainment or educational purposes only. This should not be considered as financial advice. Anyone thinking of investing should conduct their own due diligence.
The post Make money collecting Funkos appeared first on MoneyMagpie.
Original Article: moneymagpie.com
Make Money from donating your Sperm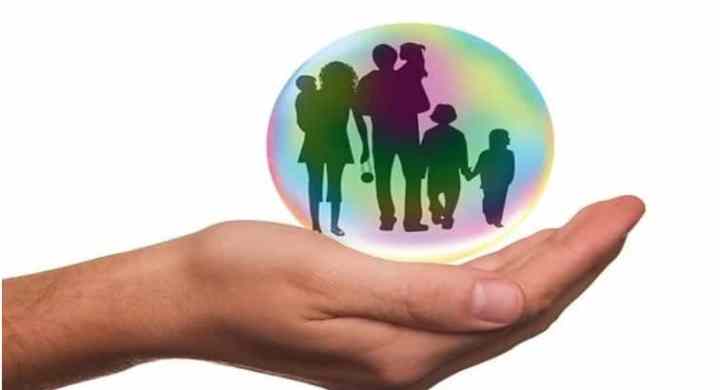 Reading Time: 4 mins
Some see it as recreation but actually you can make a decent amount of money from donating your sperm.
Healthy sperm from donors that are considered to have good genes and an impressive education are in demand. It's also not a difficult talk to donate.
Sperm Donation
How much can you make from sperm donation?
Things you should know about donating your sperm
Sperm Donation
Some people need to use donated sperm to start a family. This can be for a range of reasons.
It may be because of a man producing sperm that is of a low quality, or not enough sperm or that they carry a genetic condition that they do not want to pass on to their child.
Single women and women in same-sex couples also need donor sperm to start their own families.
You can also choose to donate your sperm to research surrounding infertility, genetic disease and fertility treatments.
how much can you make from sperm donation?
It is illegal to pay sperm donors more than their reasonable expenses in the UK.
But this doesn't mean you won't be compensated for your time and travel.
Sperm donors receive around £35 per clinic visit to cover their expenses.
There is sometimes more available if your expenses for travel, accommodation or childcare are higher than this.
Things you should know about donating your sperm
Here are some of the most commonly asked questions about sperm donation:
Can you donate sperm anonymously?
No – the law surrounding donation was changed in 2005.
This means that anyone conceived via the help of a donor can ask for the name of their biological father, his date of birth and his last known address when they turn 18.
Do I have any legal rights or responsibilities for children born through my donation?
No.
Providing you donate through a licensed UK fertility clinic; you won't have any legal rights or responsibilities to children conceived via donation.
You won't have a say in their upbringing and no legal requirement to help with their care.
However, if you donate outside of a clinic the situation could become more difficult as you may be considered the legal father of the child.
You can read more about the laws surrounding sperm donation here.
Am I eligible to donate?
Donors should be aged over 18 and under 46.
In some special cases, an older donor may be allowed if the clinic feels it is unlikely that there will be serious consequences from the donated sperm.
You will also need to have various health checks including checking for HIV and Hepatitis. These can take up to six months.
What is the Sperm Donation process?
Personal information:
The clinic you work with will ask you to provide them with some personal information.
Some non-identifying information will be given to prospective parents at the time of donation.
Any children born from your donation will be able to access non-identifying information at the age of 16. When they turn 18, they can apply for your identifying information.
You will also have the opportunity to write a personal description to help potential parents make their decision
Health Tests:
You'll be tested for certain diseases, including serious genetic diseases before you can donate.
Clinics carefully consider the welfare of the unborn child to prevent them from developing serious medical conditions.
It is also important to tell your clinic about any problems in your or your family's medical histories as failing to do so could lead to legal action if a child born from your donation inherits it.
Counselling:
The clinic you use is legally required to offer you counselling before you donate.
This is to allow you to talk through the implications of your donation and how it could affect you and your family in the future.
Consent:
Before you donate you must consent in writing. You can withdraw or change your consent at any time up to the point at which your sperm is used in treatment.
Donating:
You normally have to visit the clinic once a week for between 3 – 6 months to make your donation.
Once your donation has been collected it will be frozen for use in treatment, research or training.
Can I find out if my donation has been successful?
You can apply to find out if your donation has been successful. You may receive the number of children born, their gender and their year of birth.
You won't receive any information that reveals the identity of the child.
Can I change my mind?
You can change your mind about your donation up until it is used in someone's treatment.
This is true even if you have given consent.
What about the emotional impact of donating?
You will be offered counselling before donating to make sure you are comfortable with donating.
You should remember that at some point one or more children born from your donation may contact you and that you need to be prepared for that.
In the future, you may have a family of your own and you'll need to think about how to broach the subject with them.
What are the next steps?
If you have decided to donate you should find a clinic that is taking on donors. You can find local clinic via this database.
MoneyMagpie are not an affiliated medical company and are in no way advertising fertility procedures. We are however highlighting that money can be made in this area and also highlighting psychological consideration.
Article: moneymagpie.com
How To Make With Online Learning
Reading Time: 3 mins
An online educator provides online courses, typically via the internet. They are in direct competition with traditional colleges and universities. The online educator may be able to provide a quality product at a lower price than that of the traditional brick-and-mortar institution. The online educator must understand their market well and what makes it tick to position themselves as experts in the field. This requires understanding current trends in education, technology, and politics. Here are ways to make money as an online educator.
Blog About Online Courses
Create And Host Podcast
Teach College Courses Online
Create Your Ebooks And Sell Them
Become A Tutor
Conclusion
Blog About Online Courses
You can make money by blogging about your online courses. You can do this on an existing blog or a new one. A blog is a website that you create to write articles. You can use your blog to write about online courses that you have made or helped create for other people. By writing about these courses, you will be able to build your reputation as an expert in online education.
Your blog will also help you attract potential students who may want to sign up for your online course in the future. Once your blog is set up and functioning, it is time to begin writing articles. It would be best if you start by writing a few articles that discuss topics related to the content of your course. You should also write some posts that discuss how others who have taken your course have perceived it or what they have learned from it. If you can, also include links to blog posts that other people have written about your course.
Create and Host a Podcast
You should consider creating and hosting a podcast on your blog if you want to start earning as an online educator. A podcast is a type of audio recording that usually lasts for a specific amount of time or is released one episode at a time. If you start a podcast, then this will allow potential students to hear what it is like to take your courses or talk with other people who have taken them. Many people listen to podcasts while driving, working out, or doing other activities on their mobile devices. This may be the perfect way for you to build your reputation as an expert in online education by helping others learn what it takes to earn money through this type of business.
Teach College Courses Online
If you are interested in earning money through online education, consider teaching college courses. Many people will pay for the opportunity to learn from experts. The rise of outsourcing in higher education means more opportunities for you to teach college courses online. If you have a college degree, this may be an excellent way to earn money in your spare time. You can either create your courses or share your knowledge by teaching others what you have learned in the classroom.
Create Your Ebooks and Sell Them
If you are interested in making money online, consider becoming an ebook author. The best way to do this is by writing about a topic that you know well. If you teach or coach others, consider creating an ebook that includes the lessons and techniques you have learned in the classroom. You can either write your ebooks or pay others to write them. You can also choose to create an ebook of checklists and other resources that can help people.
Become a Tutor
If you have a passion for teaching and helping others, consider becoming a tutor. You can either create your online tutoring business or work with an established one. If you have experience as a teacher, you may be able to start an online tutoring business by creating video lessons and tutoring students in these lessons. This is an excellent way to make money working from home.
Conclusion
Being an online educator requires a passion for what you are doing. If you are interested in earning money through this type of business, you should find a way to make it work for you. There are many ways to do this, so you must research each one to see which one works best for your situation.
Disclaimer: MoneyMagpie is not a licensed financial advisor and therefore information found here including opinions, commentary, suggestions or strategies are for informational, entertainment or educational purposes only. This should not be considered as financial advice. Anyone thinking of investing should conduct their own due diligence. 
Original Article: moneymagpie.com
You are being charged for electronics left on standby
Reading Time: 2 mins
You are being charged for devices left on standby.
New research from provider British Gas has suggested households could save almost £150 per year by fully switching off electrical devices. Nicknamed 'vampire devices', these are electronic devices which continue to use power even when they are on standby.
As a result of this research, the Energy Saving Trust (EST) have suggested consumers should take time to consider which devices they can leave switched on, and which they should turn off completely in order to save money. EST have also said that costs related to individual appliances being left on standby depend on several factors, including the make and model of the item and individual use.
Brian Horn, Senior Insight and Analytics consultant at EST has suggested some practical steps consumers can take to save money. These steps include switching items off at the wall or unplugging them completely if there is no need for them to be on when not in use but switching off at the wall is fine if you need to ensure the plug remains accessible.
He suggests making your devices and electronics as easy as possible to switch off, so it doesn't become a chore. If you have lots of electrical devices or appliances plugged into many different plugs, he says plugging them all into one extension lead is a good idea. You can then just switch off or unplug the extension lead, making it easier and quicker.
Why it matters
It may seem an obvious thing to do, but it is more important than ever to save money wherever possible. The 54% increase in the energy price cap has meant energy bills have risen to an average of £1,971 per year. With this set to soar even higher this autumn, starting to save energy now, and saving pennies where possible, could save you stress later on.
Similarly, getting into the routine of turning off items and the plug, and switching off devices wherever possible, will put you in good standing for this winter, which is set to be expensive. According to EST, 9%-16% of electricity consumed in homes is the result of appliances left on standby.
Yearly cost of appliances left on standby:
TV: £24.61
Games console: £12.17
Computers: £11.22
Microwave: £16.37
Shower: £9.80
Washing machine: £4.73
Printer: £3.81
Phone charger: £1.26
Recommendations from British Gas:
Try not to overcharge your mobile phone and laptop unnecessarily.
Add devices to an extension lead that can be switched off at night.
Use smart plugs which allow you to turn off devices from your mobile phone.
As soon as your device is charged, try and get into the habit of unplugging it.
A smart meter's in-home display can help to identify how much energy is used at different times of the day. This is useful to see where energy is wasted.
Read More
Source: moneymagpie.com