More malaria cases and deaths in 2020 linked to COVID-19 disruptions
Worst-case scenario averted, but urgent action needed to meet global malaria targets
New data from the World Health Organization reveal that the COVID-19 pandemic has disrupted malaria services, leading to a marked increase in cases and deaths.
According to WHO's latest World malaria report, there were an estimated 241 million malaria cases and 627 000 malaria deaths worldwide in 2020. This represents about 14 million more cases in 2020 compared to 2019, and 69 000 more deaths.
Approximately two-thirds of these additional deaths (47 000) were linked to disruptions in the provision of malaria prevention, diagnosis and treatment during the pandemic.
However, the situation could have been far worse. In the early days of pandemic, WHO had projected that – with severe service disruptions – malaria deaths in sub-Saharan Africa could potentially double in 2020. But many countries took urgent action to shore up their malaria programmes, averting this worst-case scenario.
Sub-Saharan Africa continues to carry the heaviest malaria burden, accounting for about 95% of all malaria cases and 96% of all deaths in 2020. About 80% of deaths in the region are among children under 5 years of age.
The pandemic struck at a point when global progress against malaria had already plateaued. By around 2017, there were signs that the phenomenal gains made since 2000—including a 27% reduction in global malaria case incidence and a nearly 51% reduction in the malaria mortality rate—were stalling.
"Even before the COVID-19 pandemic struck, global gains against malaria had levelled off," said Dr Tedros Adhanom Ghebreyesus, WHO Director-General.  "Thanks to the hard work of public health agencies in malaria-affected countries, the worst projections of COVID's impact have not come to pass. Now, we need to harness that same energy and commitment to reverse the setbacks caused by the pandemic and step up the pace of progress against this disease."
Since 2015, the baseline date for WHO's global malaria strategy, 24 countries have registered increases in malaria deaths. In the 11 countries that carry the highest burden of malaria worldwide, cases increased from 150 million in 2015 to 163 million cases in 2020, and malaria deaths increased from 390 000 to 444 600 over that same period.
To get back on track, WHO and its partners recognize the need to ensure better and more equitable access to all health services – including malaria prevention, diagnosis and treatment – by strengthening primary health care and stepping up both domestic and international investments.
Innovation in new tools is also a critical strategy for accelerating progress.  One important new prevention tool is RTS,S/AS01 (RTS,S), the first vaccine ever to be recommended by WHO against a human parasite. In October 2021, WHO recommended RTS,S for children living in sub-Saharan Africa and in other regions with moderate to high P. falciparum malaria transmission.
Delivering malaria services against the odds
Despite the challenges imposed by COVID-19, about three-quarters (72%) of insecticide-treated mosquito nets had been distributed in malaria-endemic countries as planned by the end of 2020.  Thirteen countries in Africa's Sahel subregion reached
11.8 million more children with preventive antimalarial medicines during the high-transmission rainy season in 2020 compared to 2019.
Some countries, particularly with a low burden of malaria and relatively strong health systems, even registered gains against malaria during the pandemic. China and El Salvador were certified by WHO as malaria-free in 2021, and the Islamic Republic of Iran attained 3 consecutive years of zero indigenous cases in 2020.
The six countries of the Greater Mekong subregion continue to achieve impressive declines in their malaria caseload.  By the end of 2020, there were approximately 82 000 cases of malaria in the subregion, down from a peak of 650 000 cases in 2012 and about 100 000 cases in 2019.
Despite these achievements, the WHO African Region saw a 12% increase in malaria deaths in 2020 over the previous year, highlighting the consequences of even moderate service disruptions in a population at risk of malaria.
"While African countries rallied to the challenge and averted the worst predictions of fallout from COVID-19, the pandemic's knock-on effect still translates to thousands of lives lost to malaria," said Dr Matshidiso Moeti, WHO Regional Director for Africa. "African governments and their partners need to intensify their efforts so that we do not lose even more ground to this preventable disease."
According to the report, 15 countries with a high burden of malaria reported reductions in malaria testing of more than 20% in April-June 2020 compared to the same period in 2019. National Malaria Programmes distributed about 48 million fewer courses of treatment in 2020 compared to the previous year. And, of the world's 11 highest burden countries, only India registered progress against malaria. The 10 other countries, all in Africa, reported increases in cases and deaths.
Meeting global targets
According to the report, progress towards the 2020 milestones of the WHO global malaria strategy was substantially off track.  In 2020, the global malaria case incidence rate was 59 cases per 1000 people at risk against a target of 35 — putting
it off track by 40%.  The global mortality rate was 15.3 deaths per 100 000 people at risk against a target of 8.9 — putting it off track by 42%.
Reaching the 2030 goals of the WHO malaria strategy, including a 90% reduction in global malaria incidence and mortality rates by 2030, will require new approaches, new tools and the better implementation of existing ones.
WHO's malaria strategy emphasizes the need to carefully tailor existing approaches to prevention, diagnosis and treatment to local contexts, and to strengthen health systems overall, with a view to achieving universal health coverage. 
Meeting global targets will also require robust funding. According to the report, current funding levels (estimated at US$3.3 billion in 2020) will need to more than triple, reaching US$ 10.3 billion per year by 2030.
Applying a new methodology
This year's report applied a new WHO-wide statistical method to estimate the cause of death among children under five years of age for all major diseases, including malaria. The methodology was applied to 32 countries in sub-Saharan Africa that shoulder about 93% of all malaria deaths globally. Doing so revealed higher numbers of estimated deaths among young children every year since 2000.
Even after applying the new methodology, the malaria death rate maintained an overall downward trend since 2000; globally, the malaria mortality rate (deaths per 100 000 population at risk) fell by 49% between 2000 and 2020. Between 2019 and 2020, the death rate increased for the first time since 2000 as a result of disruptions during the COVID-19 pandemic.
##
Note to editors
WHO's work on malaria is guided by the Global technical strategy for malaria 2016-2030 (GTS), approved by the World Health Assembly in May 2015, and updated in 2021 to reflect the lessons learned in the global malaria response during the period 2016 to 2020. This year, the number of countries that achieved the strategy's 2020 milestones was derived from official burden estimates, rather than using projections as was done in the World malaria report 2020. Despite the considerable progress made since 2000, the GTS 2020 milestones for morbidity and mortality were not achieved globally.
Case incidence:  In 2020, the global malaria case incidence rate was 59 cases per 1000 people at risk against a target of 35 — putting it off track by 40%.    Mortality rate: In 2020, the global mortality rate was 15.3 deaths per 100 000 people at risk against a target of 8.9 — putting it off track by 42%.
Methodology changes
In this year's report, there are two new and noteworthy considerations in the estimation of malaria cases and deaths. First, a new cause of death fraction for malaria was applied, affecting 32 countries in sub-Saharan Africa. The new methodology resulted in higher point estimates for malaria deaths in children under 5 years of age across the entire period 2000–2020, compared with previous analyses. For example, the new methodology found that there were 558 000 global malaria deaths in 2019, compared to the prior estimate of 409 000 deaths. More information on the WHO-wide methodology can be found in a paper recently published in The Lancet Child & Adolescent Health.
Second, the estimates for both cases and deaths reflect the impact of disruptions during the COVID-19 pandemic, which led to an increase in malaria burden in 2020 compared with 2019 in most moderate and high transmission countries, especially in sub-Saharan Africa. In 2020, the change in methodology accounted for 32% of the additional deaths (22 000 deaths) compared to 2019. However, 68% of the increase (47 000 deaths) was linked to disruptions during the COVID-19 pandemic.
WHO African Region 
Between 2019 and 2020, the estimated number of malaria cases increased from 213 million to 228 million, and deaths from 534 000 to 602 000. The WHO African Region accounted for about 95% of cases and 96% of deaths globally. About 80% of all malaria deaths in the African Region are among children under the age of 5. Since 2015, the rate of progress in both cases and deaths has stalled in many countries with moderate or high malaria transmission; the situation was made worse, especially in sub-Saharan Africa, by disruptions during the COVID-19 pandemic and other humanitarian emergencies.
Malaria elimination 
Between 2000 and 2020, 23 countries achieved 3 consecutive years of zero indigenous malaria cases. Twelve of these countries have been certified malaria free by WHO (including 2 certifications in 2021): United Arab Emirates (2007), Morocco (2010), Turkmenistan (2010), Armenia (2011), Kyrgyzstan (2016), Sri Lanka (2016), Uzbekistan (2018), Paraguay (2018), Argentina (2019) and Algeria (2019), China (2021), and El Salvador (2021). El Salvador was the first country in Central America to receive the WHO malaria-free certification. China was the first country in the WHO Western Pacific Region to be certified malaria free in more than 30 years. Azerbaijan and Tajikistan have officially a requested a malaria-free certification from WHO, and the process is under way. In April 2021, WHO launched the E-2025 initiative to support 25 countries with the potential to halt malaria transmission by 2025.
Checkout latest world news below links :
World News || Latest News || U.S. News
Original Post: worldnewsera.com
'Moon Knight' Took Marvel in a Different Orbit, but It Didn't Rise to the Occasion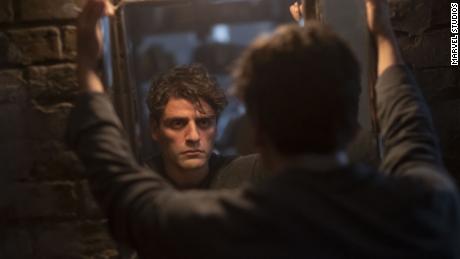 Before anyone writes that off as an anomaly,
"Eternals"
tackled a similar introduction of a dense mythology on the bigger screen, with equally mixed results. It's a reminder that while film-goers have had more than a decade to get to know characters like Iron Man, Captain America and Thor, introducing some of these lesser-known heroes can pose a more formidable challenge beyond catering to the most ardent fans.
For Marvel, there are warning signs in that, since "Moon Knight" will be followed by several series based on second-tier characters, although the next two on the horizon,
"Ms. Marvel"
(which is due in June) and "She-Hulk," at least have the benefit of sharing franchises and name recognition with existing Avengers.
Ultimately, "Moon Knight's"
murky storytelling
appeared to squander its principal assets, which included the cool look of the character — a costume that was too seldom used — and the presence of Isaac, who possesses additional genre credentials via the "Star Wars" sequels.
Taking its time in peeling back the layers of the character's complicated backstory, "Moon Knight" took a weird plunge into the Egyptian mythology behind it, in ways that became increasingly confounding and surreal.
By the time the protagonist's two halves, Steven Grant and Marc Spector, wound up in a psychiatric hospital talking to an anthropomorphic hippo in the penultimate chapter, the question wasn't so much being able to keep up with the story as whether bothering to do so was worth the effort.
The sixth and final episode brought the plot to a messy close, seeking to stop the goddess Ammit from proceeding to "purify the souls of Cairo, and then the world." In the customary credit sequence, the producers capped that off by introducing a third personality, Jake Lockley, also rooted in the comics. While that seemingly spelled the end for the show's villain (Ethan Hawke), the finish — giving the god Khonshu the protégé he sought — paved the way for further adventures should Marvel so choose.
That last twist might be cause for celebration in narrower confines of the Marvel fan universe, but "Moon Knight" too often felt like it was one long Easter-egg sequence, conspicuously preaching to that choir.
Granted, Marvel has made clear that Disney+ offers the chance to explore different kinds of stories, but "Moon Knight" feels at best like a quirky showcase for Isaac and at worst a failed experiment in terms of execution and tone.
That doesn't mean this "Moon" won't somehow rise again, if the closely held streaming data justifies it. But the promise that surrounded this property has faded, providing further evidence that even Marvel isn't immune from setbacks as it moves into its next phase.
Checkout latest world news below links :
World News || Latest News || U.S. News
Original Article: worldnewsera.com
Start-up Pony.ai says it's the first self-driving company to get a taxi license in China
Autonomous driving start-up Pony.ai can collect fares for robotaxi rides in parts of two major Chinese cities as of Sunday.
Pony.ai handout
BEIJING — Self-driving start-up Pony.ai announced Sunday it received a taxi license, the first of its kind in China.
The license allows Pony.ai to operate 100 self-driving cars as traditional taxis in the Nansha district of the southern city of Guangzhou, the company said.
The Chinese start-up, which is backed by Toyota, received approval from Beijing city late last year to charge fees to operate a commercial robotaxi business in a suburban district of the city. It is not the same as a taxi licence.
Baidu's Apollo Go also received approval in the same Beijing district last year.
Pony.ai was valued at $8.5 billion in early March. The company said its Nansha taxi license required 24 months of autonomous driving testing in China and/or other countries, and no involvement in any active liability traffic accidents, among other factors.
The start-up said it plans to launch commercial robotaxi businesses in two other large Chinese cities next year. The company is already testing self-driving cars in those cities and in California. 
Robotaxis in China currently have a human driver present for safety.
— CNBC's Arjun Kharpal contributed to this report.
Checkout latest world news below links :
World News || Latest News || U.S. News
Article: worldnewsera.com
How to watch Timberwolves vs. Grizzlies: TV channel, NBA live stream info, start time
Who's Playing
Memphis @ Minnesota
Current Records: Memphis 2-1; Minnesota 1-2
What to Know
The Memphis Grizzlies' road trip will continue as they head to Target Center at 10 p.m. ET this past Saturday to face off against the Minnesota Timberwolves. Memphis will be strutting in after a win while Minnesota will be stumbling in from a loss.
The Grizzlies are hoping for another victory. They beat the Timberwolves 104-95 this past Thursday. The victory came about thanks to a strong surge after the first quarter to overcome a 39-21 deficit. Memphis' success was spearheaded by the efforts of power forward Brandon Clarke, who had 20 points in addition to eight rebounds, and shooting guard Desmond Bane, who shot 7-for-15 from beyond the arc and finished with 26 points and six boards.
Barring any buzzer beaters, Memphis is expected to win a tight contest. They might be worth taking a chance on against the spread as they are currently on a two-game streak of ATS wins.
Memphis' win brought them up to 2-1 while the Timberwolves' defeat pulled them down to a reciprocal 1-2. A couple offensive stats to keep in the back of your head while watching: The Grizzlies come into the game boasting the second most points per game in the league at 115.6. But Minnesota is even better: they rank first in the league when it comes to points per game, with 115.9 on average. Tune in for what's sure to be a high-scoring contest.
How To Watch
When: Saturday at 10 p.m. ET Where: Target Center — Minneapolis, Minnesota TV: ESPN Online streaming: fuboTV (Try for free. Regional restrictions may apply.) Follow: CBS Sports App Ticket Cost: $76.96
Odds
The Grizzlies are a slight 2.5-point favorite against the Timberwolves, according to the latest NBA odds.
The oddsmakers had a good feel for the line for this one, as the game opened with the Grizzlies as a 3-point favorite.
Over/Under: -110
See NBA picks for every single game, including this one, from SportsLine's advanced computer model. Get picks now.
Series History
Memphis have won 19 out of their last 28 games against Minnesota.
Apr 21, 2022 – Memphis 104 vs. Minnesota 95 Apr 19, 2022 – Memphis 124 vs. Minnesota 96 Apr 16, 2022 – Minnesota 130 vs. Memphis 117 Feb 24, 2022 – Minnesota 119 vs. Memphis 114 Jan 13, 2022 – Memphis 116 vs. Minnesota 108 Nov 20, 2021 – Minnesota 138 vs. Memphis 95 Nov 08, 2021 – Memphis 125 vs. Minnesota 118 May 05, 2021 – Memphis 139 vs. Minnesota 135 Apr 02, 2021 – Memphis 120 vs. Minnesota 108 Jan 13, 2021 – Memphis 118 vs. Minnesota 107 Jan 07, 2020 – Memphis 119 vs. Minnesota 112 Dec 01, 2019 – Memphis 115 vs. Minnesota 107 Nov 06, 2019 – Memphis 137 vs. Minnesota 121 Mar 23, 2019 – Minnesota 112 vs. Memphis 99 Feb 05, 2019 – Memphis 108 vs. Minnesota 106 Jan 30, 2019 – Minnesota 99 vs. Memphis 97 Nov 18, 2018 – Memphis 100 vs. Minnesota 87 Apr 09, 2018 – Minnesota 113 vs. Memphis 94 Mar 26, 2018 – Memphis 101 vs. Minnesota 93 Dec 04, 2017 – Memphis 95 vs. Minnesota 92 Feb 04, 2017 – Memphis 107 vs. Minnesota 99 Nov 19, 2016 – Memphis 93 vs. Minnesota 71 Nov 01, 2016 – Minnesota 116 vs. Memphis 80 Oct 26, 2016 – Memphis 102 vs. Minnesota 98 Mar 16, 2016 – Minnesota 114 vs. Memphis 108 Feb 19, 2016 – Memphis 109 vs. Minnesota 104 Jan 23, 2016 – Minnesota 106 vs. Memphis 101 Nov 15, 2015 – Memphis 114 vs. Minnesota 106
Injury Report for Minnesota
No Injury Information
Injury Report for Memphis
Dillon Brooks: Game-Time Decision (Foot) Santi Aldama: Out (Knee) Killian Tillie: Out (Knee)
Checkout latest world news below links :
World News || Latest News || U.S. News
Original Post: worldnewsera.com