Oilers' Projected Lineup After Injured Players Return
The Oilers are playing very well so far in this young season, but their success does not come without battling some adversity. The Oilers were hit with a plethora of injuries to many of their blueliners which has caused several inexperienced defensemen to be thrust into more prominent roles. The team is without significant players including Duncan Keith, Slater Koekkoek, Cody Ceci, on the backend, while Nurse made his return against the Los Angeles Kings on Dec. 5 after missing a few weeks to a finger injury.
On top of the depleted blue line, the team lost starting goaltender Mike Smith early in the season, and also fourth-line forward Devin Shore. Players like Evan Bouchard, William Lagesson, and Kris Russell are seeing a significant uptick in minutes, but rookie defensemen Philip Broberg and Markus Niemelainen were recalled from the American Hockey League (AHL) and performed extremely well during their first NHL stint.
Related: 5 Things to Know About New Oilers Defenseman Markus Niemelainen
The Oilers expect to get reinforcements back soon, and tough decisions will need to be made as to which players will remain with the team at the NHL level. Head coach Dave Tippett will need to decide which players are best suited to be left out of the lineup once players return from injury, and this article will be an attempt at projecting what the team's optimum lineup would look like once everyone returns.
Optimum Oilers Forward Lines
The Oilers continue to string wins together, despite the lack of key players missing from their lineup and still hold a 16-6-0 record through their first 22 games played. The team is benefitting from the strong play of Broberg who stepped into a larger role on the blue line and is earning the right to stay at the NHL level. However, with a full complement of players back eventually back from injury, the Oilers' optimum lineup may force players to return to their previous roles.
Oilers First Line: Zach Hyman – Connor McDavid – Jesse Puljujarvi
Despite coach Tippett's willingness to mix and match his lines on a game-to-game basis, this line combination remains one of the most consistent. There are times where the first line is stacked with McDavid and Draisaitl to provide a boost to the team and also instances where Zack Kassian is elevated to provide a physical presence.
Edmonton Oilers' Connor McDavid (THE CANADIAN PRESS/Jason Franson)
Despite other possible combinations, the best wingers for McDavid on the top line remain to be Hyman and Puljujarvi. Both players are hard workers and can establish a strong forecheck to create turnovers. Hyman's willingness to get to the dirty areas and be effective off the puck keeps this line defensively responsible, while Puljujarvi provides a combination of a big body with a touch of skill.
Oilers Second Line: Ryan Nugent-Hopkins – Leon Draisaitl – Zack Kassian
The second line is also one that Tippet tinkers with depending on how Draisaitl is deployed. Nugent-Hopkins is a proven playmaker and is more effective when playing on the wing as opposed to the center position if Draisaitl is moved to the top line.
The other winger on this line in Zack Kassian provides a physical presence and should help create space on the ice for the more skilled players like Hopkins and Draisaitl. Kailer Yamamoto is often deployed as the right-winger on this line and while he is an effective player he is yet to find his former scoring upside. With only five goals and six points in 22 games this season, compared to Kassian's four goals and nine points, it seems like a swap that would benefit both players, not to mention the team.
Oilers Third Line: Warren Foegele – Derek Ryan – Kailer Yamamoto
This combination would be the team's shut-down line, and all of the players on this line are defensively responsible and play on the team's penalty kill. Foegele is playing very well in his first season with the team, providing energy and speed, and giving the team trustworthy forward depth. Derek Ryan on the other hand is struggling but the important thing he provides is his faceoff ability.
Warren Foegele, Edmonton Oilers (Photo by Andy Devlin/NHLI via Getty Images)
The Oilers' ability to win more faceoffs this season and possess the puck more is proven to translate to wins. Through 22 games, the Oilers have a faceoff win percentage of 50% or better in 17 games as opposed to the five games with below 50% success rate in the faceoff circle. With possession analytics becoming a more notable focus in the modern NHL the importance of winning faceoffs is becoming more crucial.
Related: 3 Oilers Who Need to Step Up Their Game
Ryan would displace 22-year-old Ryan McLeod as the center on this line who tallied three goals in 14 games played this season compared to Ryan's single goal through 19 appearances. This change is more about roster management as McLeod is waiver exempt and can be returned to the AHL without having to clear waivers and the Oilers risking losing another forward off the roster.
Ryan McLeod, Edmonton Oilers (Photo by Derek Cain/Icon Sportswire via Getty Images)
Yamamoto's addition to this line fits the similar style of Foegele in being an effective forechecker combined with speed. The demotion to the third line would allow Yamamoto to be more of an offensive catalyst rather than someone who is responsible for retrieving pucks and getting them to more skilled linemates. This change could help Yamamoto find his offensive game while facing easier matchups against opposing teams compared to the ones he is exposed to on the second line.
Oilers Fourth Line: Brendan Perlini – Devin Shore – Colton Sceviour
Once Devin Shore returns from injury he will immediately return to the team's fourth line, with McLeod likely needing to be sent down to the minors. If that happens, Shore would be the team's best remaining option down the middle. The Oilers have not gotten much production from their fourth line after several bottom-six forwards made strong impressions during the preseason.
Devin Shore, Edmonton Oilers (Photo by Andy Devlin/NHLI via Getty Images)
Sceviour would continue to be active in the lineup because of his penalty kill abilities and Kyle Turris' inability to be effective in any capacity. The left-wing spot on this line is also up for grabs with no specific players being able to grab the roster spot in a full-time role. Tyler Benson is pointless in his ten games this season and while Brendan Perlini is also pointless through his first 13 games his speed and offensive pedigree make him the better option after a strong preseason showing.
Oilers' Optimum Defense Pairs
Many of the questions regarding lineup decisions when the Oilers return to full health will come on the blue line. The main reason for the tough decisions is because of how well the rookie defensemen are playing since the team's regular blueliners were injured. All of the replacements made the most of their opportunity and a lasting impression on the coaching staff and management to earn their respect and trust forcing them into tough decisions.
Oilers First Defense Pair: Darnell Nurse – Evan Bouchard
With Darnell Nurse returning from injury he immediately returns to his top pair role as the team's number one defenseman. Alongside him remains young Evan Bouchard who is enjoying a breakout season this year. During Nurse's absence, Bouchard was asked to do much more on the teams' blueline and did not look out of place while doing it, averaging 20:47 of ice time to go along with two goals and five assists in that span.
He has already proven he can play against the team's top lines, and having Nurse back will take a large load off of Bouchard and allow him to focus a little bit more on his offensive game. He is emerging as a complete two-way defenseman and is proving that he can be relied upon in all situations.
Oilers Second Defense Pair: Duncan Keith – Cody Ceci
Once Cody Ceci and Duncan Keith return to the lineup they will revert back to their role as the team's shutdown pair. Keith's injury is a little more concerning considering his age and could lead to further absences down the road. Ceci's return will surely see Markus Niemelainen return to the minors after seeing very limited minutes in his first two NHL games.
"You never want to face injury trouble, especially to key guys, but I think guys are doing a good job stepping up. Some young guys are getting a chance to step in and play big minutes and they're playing well for us."
The other notable demotion once Keith returns is former first-round pick Broberg who excelled in his first NHL stint. Like Bouchard, Broberg played a large role with all the absences on defense and proved to Tippett he is a viable option on the backend. Unfortunately because of the plethora of defensemen, the Oilers have when everyone is healthy and Broberg's waiver exemption he will be the odd one out and return to the minors.
Oilers management should be encouraged by Broberg's showing and this impression allows general manager Ken Holland some flexibility when addressing potential moves at the deadline knowing Broberg can take on a larger role. Due to this season still being Broberg's first as a professional in North America he is better suited to continue to play top minutes in all situations in the minors to continue to improve knowing that he proved he is ready to be the next man up if any more injuries occur.
Oilers Third Defense Pair: Kris Russell – Tyson Barrie
The final pairing once everyone returns to full health should have Tyson Barrie paired alongside shot-blocking specialist Kris Russell. Barrie seeing fewer minutes 5-on-5 is warranted and pairing him with a defensive defenseman makes a lot of sense because it will allow him to focus on moving the puck out of the zone and contributing offensively.
Slater Koekkoek played 11 games on the third pair prior to his injury with 12 hits and 11 blocked shots and one assist with a minus-3 rating. Russell on the other hand has 11 hits and 37 blocked shots in 12 games this season and also owns a better plus/minus rating while averaging 17:33 of ice time. Russell's strong defensive play makes him an ideal fit for Barrie and brings a significant upgrade to the penalty kill and can be utilized in high leverage situations and play big minutes if needed.
Oilers Goaltending Tandem
With the injury to Mike Smith early in the season, the Oilers were forced to recall Stuart Skinner from the AHL to work in tandem with Mikko Koskinen. The Finnish netminder is enjoying a much better season than he did in 2020-21 owning a 12-3-0 through 15 games played, while Skinner owns a 2-4-0 record through six starts this season. The 23-year-old goaltender is playing much better than his record suggests and is proving he is capable of competing at the NHL level.
Mike Smith, Edmonton Oilers (Photo by Harry How/Getty Images)
Stuart Skinner, Edmonton Oilers (Photo by Curtis Comeau/Icon Sportswire via Getty Images)
Of course, it is great to see a young goaltender beginning to emerge for an Oilers team with well-documented goaltending struggles in the past. While Skinner may be the Oilers' solution in goal moving forward, once Smith is healthy Skinner will likely head back to his starter's role with the Bakersfield Condors. He is waivers exempt, which makes this move easier for Holland to make, but the positive in this is the team knows they have a reliable option at their disposal. With Koskinen's contract expiring at season's end, Skinner should find his way back to the NHL in a full-time capacity next season but for now, the net belongs to Smith and Koskinen.
Battling Through Adversity
The Oilers were relatively smooth sailing up until the injuries hit their blueline and having to battle through some tough times should bode well for their confidence and overall team. The next-man-up mentality and strong play of the young replacement players provide a high degree of confidence as potential options to turn to should more injury concerns arise while the team can still compete at a high level. All teams will battle adversity and the Oilers proved that they have the right players and group to do just that.
I am a graduate of Seneca Colleges Civil Engineering Technology Program and have turned my obsession for sports into a lifestyle. I cover the Edmonton Oilers and Los Angeles Kings here on The Hockey Writers but have been a diehard Maple Leafs fan since birth. I love fantasy sports, collecting sports memorabilia and when I'm not watching the Toronto Raptors, Blue Jays, or Pittsburgh Steelers; you can find me playing for my ball hockey team, playing video games, or listening to classic rock with a cold one or a coffee in my hand.
Original Article: worldnewsera.com
'Moon Knight' Took Marvel in a Different Orbit, but It Didn't Rise to the Occasion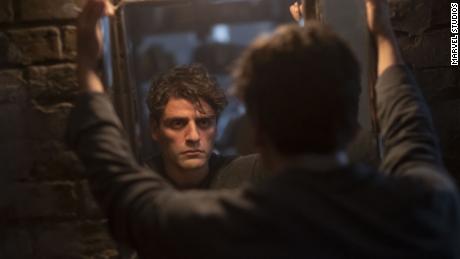 Before anyone writes that off as an anomaly,
"Eternals"
tackled a similar introduction of a dense mythology on the bigger screen, with equally mixed results. It's a reminder that while film-goers have had more than a decade to get to know characters like Iron Man, Captain America and Thor, introducing some of these lesser-known heroes can pose a more formidable challenge beyond catering to the most ardent fans.
For Marvel, there are warning signs in that, since "Moon Knight" will be followed by several series based on second-tier characters, although the next two on the horizon,
"Ms. Marvel"
(which is due in June) and "She-Hulk," at least have the benefit of sharing franchises and name recognition with existing Avengers.
Ultimately, "Moon Knight's"
murky storytelling
appeared to squander its principal assets, which included the cool look of the character — a costume that was too seldom used — and the presence of Isaac, who possesses additional genre credentials via the "Star Wars" sequels.
Taking its time in peeling back the layers of the character's complicated backstory, "Moon Knight" took a weird plunge into the Egyptian mythology behind it, in ways that became increasingly confounding and surreal.
By the time the protagonist's two halves, Steven Grant and Marc Spector, wound up in a psychiatric hospital talking to an anthropomorphic hippo in the penultimate chapter, the question wasn't so much being able to keep up with the story as whether bothering to do so was worth the effort.
The sixth and final episode brought the plot to a messy close, seeking to stop the goddess Ammit from proceeding to "purify the souls of Cairo, and then the world." In the customary credit sequence, the producers capped that off by introducing a third personality, Jake Lockley, also rooted in the comics. While that seemingly spelled the end for the show's villain (Ethan Hawke), the finish — giving the god Khonshu the protégé he sought — paved the way for further adventures should Marvel so choose.
That last twist might be cause for celebration in narrower confines of the Marvel fan universe, but "Moon Knight" too often felt like it was one long Easter-egg sequence, conspicuously preaching to that choir.
Granted, Marvel has made clear that Disney+ offers the chance to explore different kinds of stories, but "Moon Knight" feels at best like a quirky showcase for Isaac and at worst a failed experiment in terms of execution and tone.
That doesn't mean this "Moon" won't somehow rise again, if the closely held streaming data justifies it. But the promise that surrounded this property has faded, providing further evidence that even Marvel isn't immune from setbacks as it moves into its next phase.
Checkout latest world news below links :
World News || Latest News || U.S. News
Original Article: worldnewsera.com
Start-up Pony.ai says it's the first self-driving company to get a taxi license in China
Autonomous driving start-up Pony.ai can collect fares for robotaxi rides in parts of two major Chinese cities as of Sunday.
Pony.ai handout
BEIJING — Self-driving start-up Pony.ai announced Sunday it received a taxi license, the first of its kind in China.
The license allows Pony.ai to operate 100 self-driving cars as traditional taxis in the Nansha district of the southern city of Guangzhou, the company said.
The Chinese start-up, which is backed by Toyota, received approval from Beijing city late last year to charge fees to operate a commercial robotaxi business in a suburban district of the city. It is not the same as a taxi licence.
Baidu's Apollo Go also received approval in the same Beijing district last year.
Pony.ai was valued at $8.5 billion in early March. The company said its Nansha taxi license required 24 months of autonomous driving testing in China and/or other countries, and no involvement in any active liability traffic accidents, among other factors.
The start-up said it plans to launch commercial robotaxi businesses in two other large Chinese cities next year. The company is already testing self-driving cars in those cities and in California. 
Robotaxis in China currently have a human driver present for safety.
— CNBC's Arjun Kharpal contributed to this report.
Checkout latest world news below links :
World News || Latest News || U.S. News
Article: worldnewsera.com
How to watch Timberwolves vs. Grizzlies: TV channel, NBA live stream info, start time
Who's Playing
Memphis @ Minnesota
Current Records: Memphis 2-1; Minnesota 1-2
What to Know
The Memphis Grizzlies' road trip will continue as they head to Target Center at 10 p.m. ET this past Saturday to face off against the Minnesota Timberwolves. Memphis will be strutting in after a win while Minnesota will be stumbling in from a loss.
The Grizzlies are hoping for another victory. They beat the Timberwolves 104-95 this past Thursday. The victory came about thanks to a strong surge after the first quarter to overcome a 39-21 deficit. Memphis' success was spearheaded by the efforts of power forward Brandon Clarke, who had 20 points in addition to eight rebounds, and shooting guard Desmond Bane, who shot 7-for-15 from beyond the arc and finished with 26 points and six boards.
Barring any buzzer beaters, Memphis is expected to win a tight contest. They might be worth taking a chance on against the spread as they are currently on a two-game streak of ATS wins.
Memphis' win brought them up to 2-1 while the Timberwolves' defeat pulled them down to a reciprocal 1-2. A couple offensive stats to keep in the back of your head while watching: The Grizzlies come into the game boasting the second most points per game in the league at 115.6. But Minnesota is even better: they rank first in the league when it comes to points per game, with 115.9 on average. Tune in for what's sure to be a high-scoring contest.
How To Watch
When: Saturday at 10 p.m. ET Where: Target Center — Minneapolis, Minnesota TV: ESPN Online streaming: fuboTV (Try for free. Regional restrictions may apply.) Follow: CBS Sports App Ticket Cost: $76.96
Odds
The Grizzlies are a slight 2.5-point favorite against the Timberwolves, according to the latest NBA odds.
The oddsmakers had a good feel for the line for this one, as the game opened with the Grizzlies as a 3-point favorite.
Over/Under: -110
See NBA picks for every single game, including this one, from SportsLine's advanced computer model. Get picks now.
Series History
Memphis have won 19 out of their last 28 games against Minnesota.
Apr 21, 2022 – Memphis 104 vs. Minnesota 95 Apr 19, 2022 – Memphis 124 vs. Minnesota 96 Apr 16, 2022 – Minnesota 130 vs. Memphis 117 Feb 24, 2022 – Minnesota 119 vs. Memphis 114 Jan 13, 2022 – Memphis 116 vs. Minnesota 108 Nov 20, 2021 – Minnesota 138 vs. Memphis 95 Nov 08, 2021 – Memphis 125 vs. Minnesota 118 May 05, 2021 – Memphis 139 vs. Minnesota 135 Apr 02, 2021 – Memphis 120 vs. Minnesota 108 Jan 13, 2021 – Memphis 118 vs. Minnesota 107 Jan 07, 2020 – Memphis 119 vs. Minnesota 112 Dec 01, 2019 – Memphis 115 vs. Minnesota 107 Nov 06, 2019 – Memphis 137 vs. Minnesota 121 Mar 23, 2019 – Minnesota 112 vs. Memphis 99 Feb 05, 2019 – Memphis 108 vs. Minnesota 106 Jan 30, 2019 – Minnesota 99 vs. Memphis 97 Nov 18, 2018 – Memphis 100 vs. Minnesota 87 Apr 09, 2018 – Minnesota 113 vs. Memphis 94 Mar 26, 2018 – Memphis 101 vs. Minnesota 93 Dec 04, 2017 – Memphis 95 vs. Minnesota 92 Feb 04, 2017 – Memphis 107 vs. Minnesota 99 Nov 19, 2016 – Memphis 93 vs. Minnesota 71 Nov 01, 2016 – Minnesota 116 vs. Memphis 80 Oct 26, 2016 – Memphis 102 vs. Minnesota 98 Mar 16, 2016 – Minnesota 114 vs. Memphis 108 Feb 19, 2016 – Memphis 109 vs. Minnesota 104 Jan 23, 2016 – Minnesota 106 vs. Memphis 101 Nov 15, 2015 – Memphis 114 vs. Minnesota 106
Injury Report for Minnesota
No Injury Information
Injury Report for Memphis
Dillon Brooks: Game-Time Decision (Foot) Santi Aldama: Out (Knee) Killian Tillie: Out (Knee)
Checkout latest world news below links :
World News || Latest News || U.S. News
Original Post: worldnewsera.com