Retellings That Haven't Happened But Should | Book Riot
There's more than one way to tell a story, which is why I think readers are so drawn to retellings. It's a way for us to examine a story we love from a different perspective and fall in love with it all over again. Or at the very least, find out something new about it.
But let's be real. It seems like some classic stories have been retold to death. I've read two Jane Eyre retellings this year alone, and at this point, I think "Pride and Prejudice retellings" should just be its own literary genre. Now that The Great Gatsby has entered the public domain as of January 1, 2021, I feel like this is going to be the next story that authors are going to be lining up to retell with their own spin on things. It's starting to happen already!
Of course, these texts are ripe for retellings, which is why they're happening so much. And do I love reading them? Totally. But I also have a whole wishlist of other stories I'd love to see reimagined in some way. Authors, take note. If you take any of these ideas, I won't even ask for royalties. I'll just be happy the stories are out there! You're welcome.
Izanagi and Izanami from Japanese Mythology
I love a good creation myth, and I love a good love story. And an ancient myth that combines both? That's pure gold, and provides countless opportunities for retellings. Here's the deal if you're unfamiliar with the story. Izanagi and Izanami were summoned by the first gods to be man and woman and create the lands where people would live. With the help of Amenonuhoko — a heavenly spear decorated with jewels — Izanagi and Izanami made islands that they populated with their children. Izanami ends up dying in childbirth, and Izanagi is determined to bring her back. So he visits Yomi, the land of death, to try to bring her back. Unfortunately, because Izanami had eaten the food of Yomi, she could never return.
If this story sounds like other legends/myths/religious tales you've heard of, you're right. It definitely has echoes of Adam and Eve and Orpheus and Eurydice, to name a few. We love a good tragic love story, and this one is familiar yet unique enough that it would make for a fascinating contemporary retelling.
The Three Princes and the Princess from 1,001 Nights
There have been plenty of retellings based on stories from 1,001 Nights, a collection of Middle Eastern folk tales that brought us popular stories like "Aladdin" and "Ali Baba and the Forty Thieves" and "Sinbad the Sailor." One of the stories that hasn't been retold, as far as I know? "The Three Princes and the Princess." Why do I think it would be a great retelling? Everyone loves a love triangle, and here we get a love square.
If you're unfamiliar with the story, it's about this princess named Nouronnihar whose family died and so she was raised in a neighboring kingdom by the sultan, alongside the sultan's three sons. As the sons grew older, the sultan realized that all of his sons were in love with Nouronnihar. Okay, yes, they all basically grew up together as siblings, but they weren't technically siblings, so I guess that makes it okay? Try not to think about it too much.
Anyway, when Nouronnihar gets old enough to be married, all of the sons ask for her hand in marriage, but the sultan cannot choose between his sons. So he sends them all out to find something valuable and rare to bring back to him to prove that they are the one worthy of Nouronnihar. The sons bring back a magic carpet, an ivory tube that shows the owner his greatest wishes, and a healing apple. When they return with the items, they discover that Nouronnihar is ill, and so rather than competing with each other for her love, they bring their items together to save her life.
It's an interesting story, right? But it's not very feminist, like, at all. It would be cool to get a retelling of this story from Nouronnihar's perspective and give her a bit of (or a lot of) agency. I am ready for this.
The Nightingale by Hans Christian Andersen
I remember being a kid and learning about "The Nightingale" from a cartoon my brother and I used to watch. But I'm trying to find the cartoon now, and I can't find the exact one anywhere. So if you happen to know which one I'm talking about, let me know! My point is this story doesn't get as much love as other Hans Christian Andersen tales, like, say, "The Little Mermaid" or "Thumbelina" or "The Emperor's New Clothes."
Furthermore, "The Nightingale" is a story set in China about a Chinese Emperor who becomes disinterested with the real nightingale when he receives a jeweled mechanical bird. So yeah, it's a story set in China about Chinese people. But Hans Christian Andersen? He's Danish. I would love to see a Chinese author on an author of Chinese descent take on this story.
Apparently, Hans Christian Andersen was inspired to write this story after spending time in Tivoli, a Danish amusement part and pleasure garden with some Chinese motifs. So the inspiration wasn't even Chinese. It would be cool to see an author add more connections to authentic Chinese history and mythology in the retelling of this story.
The Tenant of Wildfell Hall by Anne Brontë
When it comes to Brontë retellings, Charlotte Brontë's Jane Eyre seems to have all the fun. But guess what? Jane Eyre is not Charlotte Brontë's only novel. And guess what else? There are two other Brontë siblings who have also written stories worth retelling.
While my favorite novel of all time is Emily Brontë's Wuthering Heights, I will refrain from requesting a retelling of it for a few reasons. Most importantly, there are already retellings of Wuthering Heights out there. But they're just not that great? And I'm wondering if I would just feel that way about any retelling of that novel because it's so close to my heart. So for personal reasons, we're leaving Wuthering Heights out of the equation.
Moving on to Anne Brontë, the oft forgotten but equally talented Brontë sister. The Tenant of Wildfell Hall is a feminist masterpiece whose themes and characters would perfectly fit in a contemporary retelling of this story. Readers would champion a contemporary version of Helen Graham fleeing from her abusive husband and setting out to build a life of her own. Honestly, very few changes would have to be made to make this story make sense in contemporary times. Sadly, people still gossip and speculate about single women, and abusive, toxic relationships still exist. The Tenant of Wildfell Hall is a story contemporary readers need!
The Secret Garden by Frances Hodgson Burnett
Let's go back to my childhood again, shall we? When I was a kid, I was totally obsessed with The Secret Garden by Frances Hodgson Burnett. And really, what's not to love? As a child, the thought of having a secret place where I could run off with my friends and hide from the outside world? Total wish fulfillment. Add to that a creepy, atmospheric old house and a character who can seemingly talk to animals? Love, love, love.
Now that I'm adult, I still adore The Secret Garden with my whole heart. But rereading it now that I'm older? Yeah, I realize there are some elements of the story that are a little problematic. First of all, our hero Mary Lennox comes from a family of British colonizers who were living in India until Mary's parents died from cholera. As a result? Yeah, Mary says a lot of questionable things towards the beginning of the novel that come off as racist and classist.
Then there's Mary's cousin Colin, who is apparently ill, but Mary insists all he needs is fresh air to get better. And it turns out she was right. That is fine and all, I guess, but it's sort of too reminiscent of all the people who encourage those dealing with mental or physical health issue to just go for a walk to feel better. It seems…insensitive at best. Ignorant at worst.
So how to retell this story? I have so many ideas. I've literally had my whole life to think about this. In the future, I'd like to see at least ten retellings of The Secret Garden. But to start, I think it would be really cool to hear Dickon's story. Dickon is Mary's friend whom she meets playing in the garden. He doesn't come from a rich family like Mary does, and she admires that Dickon seems so connected to nature and the animals. Dickon is seemingly so perfect he almost seems mythical. But unfortunately, that means that sometimes he feels more like a catalyst for change in the rich kids Colin and Mary than a fully realized character in his own right. I would love to see a Dickon with flaws and desires of his own. And yeah, I'd like to read more about animals. Who doesn't?
The Murder of Roger Ackroyd by Agatha Christie
There have been plenty of Agatha Christie novels retold. And Then There Were None is a great story, and I love that there are so many retellings of it. But one that I haven't seen retold yet that absolutely should be? The Murder of Roger Ackroyd. If you haven't read it yet, I don't want to give away the plot. This one's best to go into without knowing anything if at all possible. Which is why a retelling of it would be so cool! How would you reinvent the plot twist here? If you made this into a contemporary retelling, how would that affect the way the story is told? This book was pretty shocking at the time, but how would it worked in an updated version? These are questions I'd love to see answered by a talented author who's up for a challenge!
And while we're chatting about Agatha Christie, I'd love to see her detectives Hercule Poirot and/or Jane Marple reimagined in a different time or setting. I feel like we get new Sherlock Holmes retellings all the time. It would be fun to play with some other famous literary detectives. And Agatha Christie's are some of the best!
A Raisin in the Sun by Lorraine Hansberry
A Raisin in the Sun is a play by Lorraine Hansberry that was influenced by the Langston Hughes poem "Harlem," specifically the line, "What happens to a dream deferred? Does it dry up like a raisin in the sun?" So if A Raisin in the Sun is a play inspired by a poem, it only makes sense that the next step is for a novel to be inspired by the play.
Lorraine Hansberry's A Raisin in the Sun is another one of those stories that has withstood the test of time and still remains relevant to this day, which is why this is another book that would be perfect for a contemporary retelling. The play follows the story of Black family living in Chicago who struggle to improve their financial status while also dealing with issues of housing discrimination and racism. A Raisin in the Sun is a scathing takedown of the American dream, specifically how the American promise of wealth and prosperity is particularly difficult to reach for people of color.
It's unfortunate, but what was true for the Younger family in the 1950s is still true in America to this day. For an updated version of the story, the author could get into recent events in this country that has also made financial success more difficult for people who aren't born into wealth and people of color. There's the housing market, student loans, the COVID-19 crisis, low-paying jobs, police brutality, mass incarceration, and so much more. When it comes to things holding back American families from achieving their dreams, the list goes on.
The Color Purple by Alice Walker
The Color Purple is another book that is an all-time favorite of mine, and while it's the newest book on this list, this award-winning book is already a classic. The novel is set in the early 1900s and told in epistolary style. The main character Celie starts off writing letters to God, and eventually when she is separated from her sister Nettie, she writes letters to her. You know what that means, right? It means we're very deep into Celie's perspective, and there are a whole lot of other characters' stories that are ripe for exploration.
Don't get me wrong. Celie's journey in this novel is a powerful one. Her story is at times heartbreaking and difficult to read, but ultimately uplifting. It makes sense that The Color Purple is Celie's story and told through her letters. But now that we have that story, it would be interesting to read books that explore other characters in the novel.
There are two specifically that I'd like to know more about. First of all, there's Nettie. Nettie is Celie's younger sister whom Celie promises to protect no matter what. Celie gets married off to an abusive widower (called Mr.___) while Nettie leaves to go to Africa and become a missionary. Nettie promises Celie she will write, but Mr.___ hides the letters. Yes, Celie does eventually get the letters, but there's still so much of Nettie's story that could be expanded upon.
Then there's the charismatic and enigmatic Shug Avery. Shug is a blues singer who is carrying on an affair with Celie's husband. For much of the novel, Celie completely idolizes her, and the two eventually develop a friendship that becomes romantic. Celie sees Shug as confident, wise, and pretty much the most fabulous human being she's ever met. It would be interested to get beyond the surface of Shug to see what's going on inside her head. What are her fears? Her insecurities? And what does she really make of our dear Celie?
Some of the books on this list are newer titles, so some of this is just wishful thinking at this point. But authors, these titles that have been around for years? Let's get on this right now! There are fresh new retellings to be told.
Checkout latest world news below links :
World News || Latest News || U.S. News
Article: worldnewsera.com
'Moon Knight' Took Marvel in a Different Orbit, but It Didn't Rise to the Occasion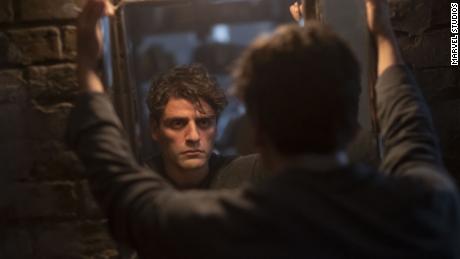 Before anyone writes that off as an anomaly,
"Eternals"
tackled a similar introduction of a dense mythology on the bigger screen, with equally mixed results. It's a reminder that while film-goers have had more than a decade to get to know characters like Iron Man, Captain America and Thor, introducing some of these lesser-known heroes can pose a more formidable challenge beyond catering to the most ardent fans.
For Marvel, there are warning signs in that, since "Moon Knight" will be followed by several series based on second-tier characters, although the next two on the horizon,
"Ms. Marvel"
(which is due in June) and "She-Hulk," at least have the benefit of sharing franchises and name recognition with existing Avengers.
Ultimately, "Moon Knight's"
murky storytelling
appeared to squander its principal assets, which included the cool look of the character — a costume that was too seldom used — and the presence of Isaac, who possesses additional genre credentials via the "Star Wars" sequels.
Taking its time in peeling back the layers of the character's complicated backstory, "Moon Knight" took a weird plunge into the Egyptian mythology behind it, in ways that became increasingly confounding and surreal.
By the time the protagonist's two halves, Steven Grant and Marc Spector, wound up in a psychiatric hospital talking to an anthropomorphic hippo in the penultimate chapter, the question wasn't so much being able to keep up with the story as whether bothering to do so was worth the effort.
The sixth and final episode brought the plot to a messy close, seeking to stop the goddess Ammit from proceeding to "purify the souls of Cairo, and then the world." In the customary credit sequence, the producers capped that off by introducing a third personality, Jake Lockley, also rooted in the comics. While that seemingly spelled the end for the show's villain (Ethan Hawke), the finish — giving the god Khonshu the protégé he sought — paved the way for further adventures should Marvel so choose.
That last twist might be cause for celebration in narrower confines of the Marvel fan universe, but "Moon Knight" too often felt like it was one long Easter-egg sequence, conspicuously preaching to that choir.
Granted, Marvel has made clear that Disney+ offers the chance to explore different kinds of stories, but "Moon Knight" feels at best like a quirky showcase for Isaac and at worst a failed experiment in terms of execution and tone.
That doesn't mean this "Moon" won't somehow rise again, if the closely held streaming data justifies it. But the promise that surrounded this property has faded, providing further evidence that even Marvel isn't immune from setbacks as it moves into its next phase.
Checkout latest world news below links :
World News || Latest News || U.S. News
Original Article: worldnewsera.com
Start-up Pony.ai says it's the first self-driving company to get a taxi license in China
Autonomous driving start-up Pony.ai can collect fares for robotaxi rides in parts of two major Chinese cities as of Sunday.
Pony.ai handout
BEIJING — Self-driving start-up Pony.ai announced Sunday it received a taxi license, the first of its kind in China.
The license allows Pony.ai to operate 100 self-driving cars as traditional taxis in the Nansha district of the southern city of Guangzhou, the company said.
The Chinese start-up, which is backed by Toyota, received approval from Beijing city late last year to charge fees to operate a commercial robotaxi business in a suburban district of the city. It is not the same as a taxi licence.
Baidu's Apollo Go also received approval in the same Beijing district last year.
Pony.ai was valued at $8.5 billion in early March. The company said its Nansha taxi license required 24 months of autonomous driving testing in China and/or other countries, and no involvement in any active liability traffic accidents, among other factors.
The start-up said it plans to launch commercial robotaxi businesses in two other large Chinese cities next year. The company is already testing self-driving cars in those cities and in California. 
Robotaxis in China currently have a human driver present for safety.
— CNBC's Arjun Kharpal contributed to this report.
Checkout latest world news below links :
World News || Latest News || U.S. News
Article: worldnewsera.com
How to watch Timberwolves vs. Grizzlies: TV channel, NBA live stream info, start time
Who's Playing
Memphis @ Minnesota
Current Records: Memphis 2-1; Minnesota 1-2
What to Know
The Memphis Grizzlies' road trip will continue as they head to Target Center at 10 p.m. ET this past Saturday to face off against the Minnesota Timberwolves. Memphis will be strutting in after a win while Minnesota will be stumbling in from a loss.
The Grizzlies are hoping for another victory. They beat the Timberwolves 104-95 this past Thursday. The victory came about thanks to a strong surge after the first quarter to overcome a 39-21 deficit. Memphis' success was spearheaded by the efforts of power forward Brandon Clarke, who had 20 points in addition to eight rebounds, and shooting guard Desmond Bane, who shot 7-for-15 from beyond the arc and finished with 26 points and six boards.
Barring any buzzer beaters, Memphis is expected to win a tight contest. They might be worth taking a chance on against the spread as they are currently on a two-game streak of ATS wins.
Memphis' win brought them up to 2-1 while the Timberwolves' defeat pulled them down to a reciprocal 1-2. A couple offensive stats to keep in the back of your head while watching: The Grizzlies come into the game boasting the second most points per game in the league at 115.6. But Minnesota is even better: they rank first in the league when it comes to points per game, with 115.9 on average. Tune in for what's sure to be a high-scoring contest.
How To Watch
When: Saturday at 10 p.m. ET Where: Target Center — Minneapolis, Minnesota TV: ESPN Online streaming: fuboTV (Try for free. Regional restrictions may apply.) Follow: CBS Sports App Ticket Cost: $76.96
Odds
The Grizzlies are a slight 2.5-point favorite against the Timberwolves, according to the latest NBA odds.
The oddsmakers had a good feel for the line for this one, as the game opened with the Grizzlies as a 3-point favorite.
Over/Under: -110
See NBA picks for every single game, including this one, from SportsLine's advanced computer model. Get picks now.
Series History
Memphis have won 19 out of their last 28 games against Minnesota.
Apr 21, 2022 – Memphis 104 vs. Minnesota 95 Apr 19, 2022 – Memphis 124 vs. Minnesota 96 Apr 16, 2022 – Minnesota 130 vs. Memphis 117 Feb 24, 2022 – Minnesota 119 vs. Memphis 114 Jan 13, 2022 – Memphis 116 vs. Minnesota 108 Nov 20, 2021 – Minnesota 138 vs. Memphis 95 Nov 08, 2021 – Memphis 125 vs. Minnesota 118 May 05, 2021 – Memphis 139 vs. Minnesota 135 Apr 02, 2021 – Memphis 120 vs. Minnesota 108 Jan 13, 2021 – Memphis 118 vs. Minnesota 107 Jan 07, 2020 – Memphis 119 vs. Minnesota 112 Dec 01, 2019 – Memphis 115 vs. Minnesota 107 Nov 06, 2019 – Memphis 137 vs. Minnesota 121 Mar 23, 2019 – Minnesota 112 vs. Memphis 99 Feb 05, 2019 – Memphis 108 vs. Minnesota 106 Jan 30, 2019 – Minnesota 99 vs. Memphis 97 Nov 18, 2018 – Memphis 100 vs. Minnesota 87 Apr 09, 2018 – Minnesota 113 vs. Memphis 94 Mar 26, 2018 – Memphis 101 vs. Minnesota 93 Dec 04, 2017 – Memphis 95 vs. Minnesota 92 Feb 04, 2017 – Memphis 107 vs. Minnesota 99 Nov 19, 2016 – Memphis 93 vs. Minnesota 71 Nov 01, 2016 – Minnesota 116 vs. Memphis 80 Oct 26, 2016 – Memphis 102 vs. Minnesota 98 Mar 16, 2016 – Minnesota 114 vs. Memphis 108 Feb 19, 2016 – Memphis 109 vs. Minnesota 104 Jan 23, 2016 – Minnesota 106 vs. Memphis 101 Nov 15, 2015 – Memphis 114 vs. Minnesota 106
Injury Report for Minnesota
No Injury Information
Injury Report for Memphis
Dillon Brooks: Game-Time Decision (Foot) Santi Aldama: Out (Knee) Killian Tillie: Out (Knee)
Checkout latest world news below links :
World News || Latest News || U.S. News
Original Post: worldnewsera.com