The race to decipher Omicron: will it take days, weeks or months?
"It was goosebumps for me," says Sikhulile Moyo, laboratory director at the Botswana-Harvard Aids Institute Partnership in Gaborone. On November 19, Moyo observed "certain patterns of mutations that we've never seen" in four samples among 95 Covid-positive swabs randomly selected for genome sequencing.
"We saw something very strange," says Moyo. Puzzled by the set of mutations, he double and triple checked the tests for contamination and to ensure they had captured more than 95 per cent of the viral genetic code — the benchmark of a good sequence.
Scientists in South Africa and Hong Kong were puzzling over the same perplexing constellation of genetic changes detected in their labs — far more than in any previous variant of Sars-Cov-2.
After alerting Botswana's minister of health on November 23, Moyo uploaded data about the variant to Gisaid, the global repository of viral genomes. "We really didn't imagine the impact," he says. "We saw the next day that South Africa had seen the same thing and Hong Kong too. We chatted and we realised . . . these mutations were in a class of their own."
Meanwhile, South African epidemiologists were becoming alarmed by a rapid rise in Covid cases in Gauteng province, including in Johannesburg and Pretoria. They immediately linked this sudden surge to the appearance of a hyper-mutated new variant, which scientists called B.1.1.529 and the World Health Organization then named Omicron.
Jeremy Kamil, a virologist studying Sars-Cov-2 evolution at Louisiana State University Health Shreveport, describes his shock when its genome was released. "It was like coming home from vacation and seeing that someone hasn't just planted a few flowers in your garden. They've remodelled the whole landscape," he says.
Labs around the world are scrambling to answer three fundamental questions: Is Omicron more transmissible than previous variants? Can it evade the immunity conferred by previous Sars-Cov-2 infection or vaccination? And does it cause more severe disease?
Peter Openshaw, a professor of medicine at Imperial College London, says preliminary evidence suggests the answers to the first two questions are, "Yes, but no one knows to what extent". Though Omicron seems to transmit faster than previous variants in South Africa, it is less clear that it can outcompete Delta across the world.
Soumya Swaminathan, the WHO's chief scientist, says it is 'premature to draw any conclusions about the efficacy of vaccines against Omicron' © Fabrice Coffrini/AFP via Getty Images
As for symptoms, "there's just not enough information about how severe Omicron is", he adds. "My assumption is that for now we treat it as if it is about as severe as Delta."
The medical and scientific world responded to news of B.1.1.529 far more quickly than to any previous coronavirus variant. Just three days after learning of its existence, on November 26, the WHO designated it a Variant of Concern — the fifth after Alpha, Beta, Gamma and Delta.
Although scientists have been working on Omicron for little more than a week, the public and policymakers are desperate for information — which can lead to the overinterpretation of anecdotal evidence and small scraps of data.
Ran Balicer, head of Israel's national Covid advisory committee, says he had "no clue" where early estimates of Covid vaccine efficacy, published in Israeli media this week, had come from. "We will experience in the coming week or two . . . an abundance of opinions, disparate pieces of data and additional inferences by many people . . . and I would suggest everyone just holds tight and wait," he says.
Early evidence of vaccine efficacy against Omicron will come within days from "virus neutralisation tests", says Paul Hunter, professor of medicine at the University of East Anglia. "Essentially you grow the virus in a tissue culture and then see whether you can stop it growing with blood from people who have been vaccinated."
At the same time epidemiologists will be searching for evidence by comparing rates of infection and serious illness caused by Omicron in vaccinated and unvaccinated people of similar age and demography. The UK Health Security Agency expects to release preliminary findings very soon.
A bad sign came from a study released by South African scientists on Thursday, showing that Omicron was much more likely than Delta to reinfect people who had earlier been infected with the Beta variant. They concluded that Omicron's "advantage is at least partially driven by an increased ability to infect previously infected individuals". (This research has not been peer reviewed.)
While waiting for firm data, vaccine developers have been issuing informed opinions — with differing emphasis. Moderna said Omicron would cause a "material" drop in efficacy, while Oxford and BioNTech signalled that the vaccines could continue to work well against severe disease.
Such statements got short shrift from the WHO. Soumya Swaminathan, the health body's chief scientist, says it would be "premature to draw any conclusions about the efficacy of vaccines against Omicron". 
Research would take "a few weeks", she says. "We need to be patient" while waiting for "clinical effectiveness studies to truly understand if this variant is able to overcome the immunity generated by existing vaccines".
Antibodies vs mutations
The human immune system relies on both antibodies (protein molecules) and T-cells (white blood cells) to fight infection. Looking at Omicron's extensive set of mutations — about 50 altogether, including more than 30 in the spike protein that binds to human cells — "the bets are on this being quite resistant in terms of antibodies, but we don't know yet how much T-cell immunity will attenuate or shorten disease", says Openshaw.
"I think there's good reason to believe that the T-cell immunity will continue to hold," says Penny Moore, a virologist at the University of the Witwatersrand in Johannesburg. "T-cells target many more regions on the spike than the antibodies — while mutations can knock off antibodies more easily."
Soweto: Though Omicron seems to transmit faster than previous variants in South Africa, it is less clear that it can outcompete Delta across the world © Kim Ludbrook/EPA-EFE/Shutterstock
The most recent data show that booster jabs enhance immune protection substantially against other Covid variants in people who have already been doubly vaccinated. Scientists expect them to do the same for Omicron, prompting wealthy western countries such as the US and UK to offer third doses to all adults. But WHO officials say the priority should be to vaccinate everyone in the world, rather than giving boosters to healthy young adults in rich nations.
Among the drugs that have been designed to treat Covid, one category uses antibodies aimed at specific targets on the virus. Scientists expect the antibody treatments made by Regeneron and Eli Lilly to lose efficacy when faced with Omicron because their target — the spike protein — has changed, however early tests suggest that GSK's antibody sotrovimab will be better able to tackle the new variant.
GSK and its partner Vir Biotechnology chose to base sotrovimab on an antibody derived from a survivor of the Sars outbreak in 2003, caused by Sars-CoV-1, because they thought if it could tackle both coronaviruses, it was more likely to be effective against future variants.
"What you are looking for is a part of the virus that doesn't change much in subspecies," says Amanda Peppercorn, medicine development leader for GSK's Covid antibody programme. Most antibody treatments target an area at the top of the spike protein, near where it binds with the human's ACE2 receptor to enter a cell, but GSK's drug hooks into the side of the spike.
London: The emergence of Omicron has prompted wealthy western countries such as the US and UK to offer third 'booster' vaccine doses to all adults © Daniel Leal/AFP via Getty Images
Another drug type — antiviral pills made by Pfizer and Merck of the US — is expected to work just as well against Omicron because, unlike the antibodies, these treatments disrupt enzymes that all coronaviruses need to replicate.
When it comes to transmission, the speed with which Covid cases are surging in South Africa — faster than the first three waves caused by the original Sars-Cov-2 strain, Beta and Delta — suggests that Omicron is indeed more infectious than other variants. The country confirmed more than 11,500 new cases on Thursday, a sharp increase from the hundreds of daily infections being recorded just weeks ago. Testing confirms that Omicron is driving South Africa's fourth wave.
Elsewhere in the world, reports of Omicron are increasing fast. Most cases so far have a history of travel to southern Africa, though there is community and household transmission too. The European Centre for Disease Prevention and Control said on Thursday there had been 352 confirmed cases in 27 countries. Mathematical modelling by ECDC, based on very provisional estimates, suggests that Omicron will account for more than half of all Europe's Sars-Cov-2 infections within the next few months.
Sikhulile Moyo, laboratory director at the Botswana-Harvard Aids Institute Partnership in Gaborone, who alerted Botswana's minister of health over mutations in samples © Sikhulile Moyo
Initial reports from South Africa about the severity of the disease were mildly encouraging, with the vast majority of cases showing few or no symptoms. But the country's health ministry told a briefing on Friday that hospitalisations are now increasing rapidly in Gauteng, with "a particularly sharp rise" in admissions of children under five years old.
The psychological toll of not knowing
Waiting for more to be known about the Omicron variant is itself taking a psychological toll, compounding the stresses of the past 20 months, some experts believe.
Kate Sweeny, a professor of psychology at the University of California, Riverside, says uncertainty is psychologically challenging under nearly all circumstances. "If you consider how humans came to be the way we are, not knowing what's coming in the future is dangerous for survival, so it makes sense that we would have developed an aversion to that state so we'd be motivated to resolve uncertainty whenever possible," she says.
Stress from this sort of worry could affect wellbeing through "elevated levels of anxiety and depression, as well as disrupted sleep, less healthy behaviour, and general wear and tear on our physical health", she adds.
 "The fact that we keep having our attention drawn to Covid and new variants — and the constancy of all the uncertainty surrounding it — is bound to be negative and harmful for us both physiologically and psychologically," agrees Paul Dolan, a professor of behavioural science at the London School of Economics.
Recommended
But Hunter urges people not to fall into excessively gloomy moods, despite all the unknowns. "Most credible people who understand virology say that Omicron is not going to bring Armageddon," he says. "Most of us would be very surprised if Covid became nearly as bad as it was last January. I still believe we have lived through the worst months of this pandemic."
Additional reporting by Donato Paolo Mancini, Sarah Neville and Hannah Kuchler
Checkout latest world news below links :
World News || Latest News || U.S. News
Source: worldnewsera.com
'Moon Knight' Took Marvel in a Different Orbit, but It Didn't Rise to the Occasion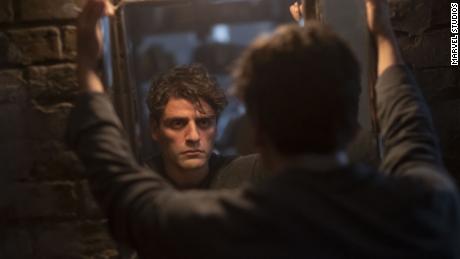 Before anyone writes that off as an anomaly,
"Eternals"
tackled a similar introduction of a dense mythology on the bigger screen, with equally mixed results. It's a reminder that while film-goers have had more than a decade to get to know characters like Iron Man, Captain America and Thor, introducing some of these lesser-known heroes can pose a more formidable challenge beyond catering to the most ardent fans.
For Marvel, there are warning signs in that, since "Moon Knight" will be followed by several series based on second-tier characters, although the next two on the horizon,
"Ms. Marvel"
(which is due in June) and "She-Hulk," at least have the benefit of sharing franchises and name recognition with existing Avengers.
Ultimately, "Moon Knight's"
murky storytelling
appeared to squander its principal assets, which included the cool look of the character — a costume that was too seldom used — and the presence of Isaac, who possesses additional genre credentials via the "Star Wars" sequels.
Taking its time in peeling back the layers of the character's complicated backstory, "Moon Knight" took a weird plunge into the Egyptian mythology behind it, in ways that became increasingly confounding and surreal.
By the time the protagonist's two halves, Steven Grant and Marc Spector, wound up in a psychiatric hospital talking to an anthropomorphic hippo in the penultimate chapter, the question wasn't so much being able to keep up with the story as whether bothering to do so was worth the effort.
The sixth and final episode brought the plot to a messy close, seeking to stop the goddess Ammit from proceeding to "purify the souls of Cairo, and then the world." In the customary credit sequence, the producers capped that off by introducing a third personality, Jake Lockley, also rooted in the comics. While that seemingly spelled the end for the show's villain (Ethan Hawke), the finish — giving the god Khonshu the protégé he sought — paved the way for further adventures should Marvel so choose.
That last twist might be cause for celebration in narrower confines of the Marvel fan universe, but "Moon Knight" too often felt like it was one long Easter-egg sequence, conspicuously preaching to that choir.
Granted, Marvel has made clear that Disney+ offers the chance to explore different kinds of stories, but "Moon Knight" feels at best like a quirky showcase for Isaac and at worst a failed experiment in terms of execution and tone.
That doesn't mean this "Moon" won't somehow rise again, if the closely held streaming data justifies it. But the promise that surrounded this property has faded, providing further evidence that even Marvel isn't immune from setbacks as it moves into its next phase.
Checkout latest world news below links :
World News || Latest News || U.S. News
Original Article: worldnewsera.com
Start-up Pony.ai says it's the first self-driving company to get a taxi license in China
Autonomous driving start-up Pony.ai can collect fares for robotaxi rides in parts of two major Chinese cities as of Sunday.
Pony.ai handout
BEIJING — Self-driving start-up Pony.ai announced Sunday it received a taxi license, the first of its kind in China.
The license allows Pony.ai to operate 100 self-driving cars as traditional taxis in the Nansha district of the southern city of Guangzhou, the company said.
The Chinese start-up, which is backed by Toyota, received approval from Beijing city late last year to charge fees to operate a commercial robotaxi business in a suburban district of the city. It is not the same as a taxi licence.
Baidu's Apollo Go also received approval in the same Beijing district last year.
Pony.ai was valued at $8.5 billion in early March. The company said its Nansha taxi license required 24 months of autonomous driving testing in China and/or other countries, and no involvement in any active liability traffic accidents, among other factors.
The start-up said it plans to launch commercial robotaxi businesses in two other large Chinese cities next year. The company is already testing self-driving cars in those cities and in California. 
Robotaxis in China currently have a human driver present for safety.
— CNBC's Arjun Kharpal contributed to this report.
Checkout latest world news below links :
World News || Latest News || U.S. News
Article: worldnewsera.com
How to watch Timberwolves vs. Grizzlies: TV channel, NBA live stream info, start time
Who's Playing
Memphis @ Minnesota
Current Records: Memphis 2-1; Minnesota 1-2
What to Know
The Memphis Grizzlies' road trip will continue as they head to Target Center at 10 p.m. ET this past Saturday to face off against the Minnesota Timberwolves. Memphis will be strutting in after a win while Minnesota will be stumbling in from a loss.
The Grizzlies are hoping for another victory. They beat the Timberwolves 104-95 this past Thursday. The victory came about thanks to a strong surge after the first quarter to overcome a 39-21 deficit. Memphis' success was spearheaded by the efforts of power forward Brandon Clarke, who had 20 points in addition to eight rebounds, and shooting guard Desmond Bane, who shot 7-for-15 from beyond the arc and finished with 26 points and six boards.
Barring any buzzer beaters, Memphis is expected to win a tight contest. They might be worth taking a chance on against the spread as they are currently on a two-game streak of ATS wins.
Memphis' win brought them up to 2-1 while the Timberwolves' defeat pulled them down to a reciprocal 1-2. A couple offensive stats to keep in the back of your head while watching: The Grizzlies come into the game boasting the second most points per game in the league at 115.6. But Minnesota is even better: they rank first in the league when it comes to points per game, with 115.9 on average. Tune in for what's sure to be a high-scoring contest.
How To Watch
When: Saturday at 10 p.m. ET Where: Target Center — Minneapolis, Minnesota TV: ESPN Online streaming: fuboTV (Try for free. Regional restrictions may apply.) Follow: CBS Sports App Ticket Cost: $76.96
Odds
The Grizzlies are a slight 2.5-point favorite against the Timberwolves, according to the latest NBA odds.
The oddsmakers had a good feel for the line for this one, as the game opened with the Grizzlies as a 3-point favorite.
Over/Under: -110
See NBA picks for every single game, including this one, from SportsLine's advanced computer model. Get picks now.
Series History
Memphis have won 19 out of their last 28 games against Minnesota.
Apr 21, 2022 – Memphis 104 vs. Minnesota 95 Apr 19, 2022 – Memphis 124 vs. Minnesota 96 Apr 16, 2022 – Minnesota 130 vs. Memphis 117 Feb 24, 2022 – Minnesota 119 vs. Memphis 114 Jan 13, 2022 – Memphis 116 vs. Minnesota 108 Nov 20, 2021 – Minnesota 138 vs. Memphis 95 Nov 08, 2021 – Memphis 125 vs. Minnesota 118 May 05, 2021 – Memphis 139 vs. Minnesota 135 Apr 02, 2021 – Memphis 120 vs. Minnesota 108 Jan 13, 2021 – Memphis 118 vs. Minnesota 107 Jan 07, 2020 – Memphis 119 vs. Minnesota 112 Dec 01, 2019 – Memphis 115 vs. Minnesota 107 Nov 06, 2019 – Memphis 137 vs. Minnesota 121 Mar 23, 2019 – Minnesota 112 vs. Memphis 99 Feb 05, 2019 – Memphis 108 vs. Minnesota 106 Jan 30, 2019 – Minnesota 99 vs. Memphis 97 Nov 18, 2018 – Memphis 100 vs. Minnesota 87 Apr 09, 2018 – Minnesota 113 vs. Memphis 94 Mar 26, 2018 – Memphis 101 vs. Minnesota 93 Dec 04, 2017 – Memphis 95 vs. Minnesota 92 Feb 04, 2017 – Memphis 107 vs. Minnesota 99 Nov 19, 2016 – Memphis 93 vs. Minnesota 71 Nov 01, 2016 – Minnesota 116 vs. Memphis 80 Oct 26, 2016 – Memphis 102 vs. Minnesota 98 Mar 16, 2016 – Minnesota 114 vs. Memphis 108 Feb 19, 2016 – Memphis 109 vs. Minnesota 104 Jan 23, 2016 – Minnesota 106 vs. Memphis 101 Nov 15, 2015 – Memphis 114 vs. Minnesota 106
Injury Report for Minnesota
No Injury Information
Injury Report for Memphis
Dillon Brooks: Game-Time Decision (Foot) Santi Aldama: Out (Knee) Killian Tillie: Out (Knee)
Checkout latest world news below links :
World News || Latest News || U.S. News
Original Post: worldnewsera.com