'The Resident' EP Teases Billie's Feelings For Conrad, Kincaid's Past & Bell's 'Moving' Fate
'The Resident' EP spoke EXCLUSIVELY with HL about what's ahead in the second half of season 5, including what we'll learn about what's wrong with Bell, that Billie and Conrad moment, and more.
The Resident season 5 midseason finale left fans with a number of questions. Who is Kincaid Sullivan, and what is she hiding? What's wrong with Bell? All will be revealed in due time, executive producer Andrew Chapman told HollywoodLife EXCLUSIVELY.
Andrew revealed that Kincaid's story is just beginning, and the truth about her backstory will be uncovered in the episodes to come. He also noted that the impact Bell's diagnosis will be "incredibly impactful." Andrew teased what's to come concerning Conrad's romantic life after Nic and more.
Kaley Ronayne as Kincaid Sullivan. (FOX)
We met a mysterious new character named Kincaid Sullivan. I'm genuinely curious about her because Devon and Conrad started looking into her history at the end of the episode, and there's nothing out there about her. When The Resident comes back, will the show be diving in full force into who Kincaid is? 
Andrew Chapman: Yes. We're going to explore who she is. She's going to be cagey about her past, but it will come out in episodes after the break. What it really will do will lead us to a huge storyline going forward all the way to the end of the season. Literally, we've been plotting out our season finale and Cade and her backstory. What she's hiding will be very important and will really give us a fun, raucous,  meaningful end of the season.
I've been thinking about if she's hiding something terrible or to protect herself. There's a bunch of scenarios in my head. 
Andrew Chapman: Well, like all things on The Resident, it is both bad and good. We never go for just good or just bad. Like all things in healthcare, there are ups and downs, so the backstory will be very much a story of doing good things and doing bad things and being redeemed or not being redeemed. It will very much tie into where the back half of the season goes. Her storyline's super important to us.
We saw right off the bat that Conrad and Kincaid do make a really good team. What is the dynamic going to be like between Conrad and Kincaid going forward?
Andrew Chapman: Especially for this episode and the whole idea of a Go Team, we really wanted it to be like an adventure episode. They're like Butch and Sundance. They're just having one adventure after another, and we thought that was really fun. We want to continue that push-pull going forward. She gets hired into Chastain, and she has a little bit of that cowboy thing going. That's really fun and really interesting. That's challenging to our other doctors and challenging to Conrad, especially when you don't really fully understand where she came from. There'll be a lot of good juice and maybe there's, who knows, there might even be a little attraction between Conrad and Cade. I'm not saying that there will be there or there won't be, but it's possible. Conrad's love life is something that we're going to very carefully test the waters on. You saw that we did that with Marion, and we're going to continue to do that doing going forward. It's been a bunch of years since he lost Nic, and he's a man with needs and wants to be careful and not break any hearts, but he also wants to be fulfilled.
Jessica Lucas and Matt Czuchry as Billie and Conrad. (FOX)
Speaking of love interests, there's a moment I've been thinking about ever since I saw it. There was a moment between Billie and Conrad when she was encouraging him to live his life. He goes off with Marion, and there's a look on Billie's face. Will the show dive more into what's possibly going on there?
Andrew Chapman: Absolutely. And let's sing the praises of Jessica Lucas, what a fantastic look on her face. You could just read so many emotions, and they're so complicated as he goes off with this other woman. There's something just heartbreaking and wonderful about that look. I just loved it. I was so happy with that, but we're definitely going to play that out. We're definitely going to see what happens. There's a lot of options out there. And just like in episode 8, where we played Conrad as the world's most eligible bachelor at Chastain, which I thought was really fun, that'll continue. He's the world's most eligible bachelor. Who wouldn't want to date the guy? He loves his daughter. He's a family man. He's a great doctor. He's compassionate. I think it's what makes him sexy.
I could not agree more. Obviously, the situation would be a bit more complicated with Billie. Nick would want them both to be happy, but Billie was Nic's best friend. It's a little weird, so I saw that on her face, too. 
Andrew Chapman: I think that that's the complicated juice of real relationships in this world. Sometimes you fall in love with people you don't know, but sometimes you fall in love with people you do know. That's such a wonderfully interesting way to go with characters because I think it's very true to real life.
On another note, we've seen a little bit of progress between Billie and Trevor. I know they agreed to not make it known that she's his biological mother, but where are they headed?
Andrew Chapman: They do and there is going to be a huge bombshell storyline that starts in episode 12 and goes through 13 and 14. It will be entirely about Billie and Trevor and their relationship and what he knows, what he doesn't know about his mother and her past. I can't say too much, just that all of those things will come to a head and be really, really dramatic and powerful. So expect a lot of interesting, powerful Billie and Trevor after the break.
The midseason finale actually ended on a cliffhanger. Conrad tells Bell that he thinks he knows what's wrong with him. I'm assuming when the show returns we're going to find out what's wrong with Bell, right?
Andrew Chapman: You will find out, and it will be really moving. It will be incredibly impactful on Bell's life, his life with Kit, his life in the hospital, his life as a surgeon. We're going to dive into it, and I can't tell you what it is because you've got to watch. But it's going to be really interesting. It will be a central storyline going forward. The idea that Bell started our show so many seasons ago killing somebody on the table and then hiding it. He started as such a bad guy, and now we're all terrified for him that this terrible thing is possibly going to happen to him. He does the right thing. He pulls himself out of surgery because he doesn't want to harm a patient. What a redemptive story for this character and what a real-life story, too. People can change and they can be redeemed and they can learn. He seems to have learned, but now he's faced with this huge challenge and that challenge will play big time in our stories.
Bruce Greenwood as Bell. (FOX)
What's ahead for Raptor at the hospital and in his romantic life? 
Andrew Chapman: We love Raptor, the playboy. We love Raptor, the media star. We love Raptor, the blowhard who loves to wax on about crazy stuff and is a fantastic surgeon at the same time. We feel like he had this intense love relationship with Mina, and he softened a bit. Now he's kind of gone back to that guy. We love seeing Malcolm-Jamal Warner in his joyous phase when he smiles. He lights up the room, right? Even when he's being an arrogant ass, and then he smiles, he lights up the room. There's just something so wonderful about him. You love to see him in full adventure joy mode. So expect more of that. Expect him to be the playboy media star. Expect him to be the arrogant Raptor of old, but at the same time, he will be balancing that with his mother, Carol, and where she goes. Obviously, she's very sick. There are going to be end-of-life issues that will temper his joy and give us both medical stories that we find very powerful because I think everybody in this country has dealt with an elderly mother or grandmother or grandfather or relative. How do they face all those things coming down the pike? How do you face them as caregivers? And what's the right way to live out your life? And we don't want to be too dark, but this is an important story. I think it's an important story in the zeitgeist of how Americans deal with the medical system of their country.
Devon has been such a great mentor to Trevor. Will that continue in the second half of the season and what's coming for Devon and Leela? 
Andrew Chapman: Yes, absolutely, Devon will continue to mentor him and pull him into a very specific direction with his career. And that will be interesting and fun and really about science and medicine and the intersection of the two. We introduced Trevor as like a chemist, who is making recreational drugs in his college, and now he's a doctor so the chemist part of him never goes away, the scientist part. We're going to play with that. So that'll definitely happen. One thing to know is that Manish [Dayal], who plays Devon, is going to direct an episode for us. He's directing episode 14, so in episode 13, his character's kind of going to disappear. And in 14, he'll disappear too because he has to prep his episode and then he has to direct the episode. We're going to take a little bit of a Devon break. But then after that, we're going to deal with a big, juicy, fun, Devon and Leela story. Where does that relationship go? There is going to be a big bombshell that shows up in 13 and in 14, and then they'll have to deal with it in 15. It will involve Leela, it will involve Devon, it'll involve where they are going in the future, and also Leela's sister Padma. I can't really say more than that but expect fireworks.
Original Article: worldnewsera.com
'Moon Knight' Took Marvel in a Different Orbit, but It Didn't Rise to the Occasion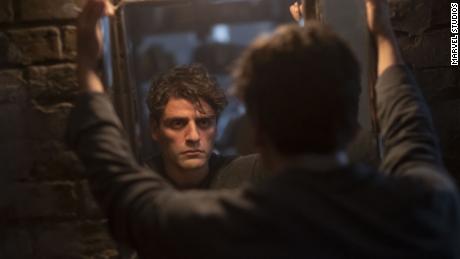 Before anyone writes that off as an anomaly,
"Eternals"
tackled a similar introduction of a dense mythology on the bigger screen, with equally mixed results. It's a reminder that while film-goers have had more than a decade to get to know characters like Iron Man, Captain America and Thor, introducing some of these lesser-known heroes can pose a more formidable challenge beyond catering to the most ardent fans.
For Marvel, there are warning signs in that, since "Moon Knight" will be followed by several series based on second-tier characters, although the next two on the horizon,
"Ms. Marvel"
(which is due in June) and "She-Hulk," at least have the benefit of sharing franchises and name recognition with existing Avengers.
Ultimately, "Moon Knight's"
murky storytelling
appeared to squander its principal assets, which included the cool look of the character — a costume that was too seldom used — and the presence of Isaac, who possesses additional genre credentials via the "Star Wars" sequels.
Taking its time in peeling back the layers of the character's complicated backstory, "Moon Knight" took a weird plunge into the Egyptian mythology behind it, in ways that became increasingly confounding and surreal.
By the time the protagonist's two halves, Steven Grant and Marc Spector, wound up in a psychiatric hospital talking to an anthropomorphic hippo in the penultimate chapter, the question wasn't so much being able to keep up with the story as whether bothering to do so was worth the effort.
The sixth and final episode brought the plot to a messy close, seeking to stop the goddess Ammit from proceeding to "purify the souls of Cairo, and then the world." In the customary credit sequence, the producers capped that off by introducing a third personality, Jake Lockley, also rooted in the comics. While that seemingly spelled the end for the show's villain (Ethan Hawke), the finish — giving the god Khonshu the protégé he sought — paved the way for further adventures should Marvel so choose.
That last twist might be cause for celebration in narrower confines of the Marvel fan universe, but "Moon Knight" too often felt like it was one long Easter-egg sequence, conspicuously preaching to that choir.
Granted, Marvel has made clear that Disney+ offers the chance to explore different kinds of stories, but "Moon Knight" feels at best like a quirky showcase for Isaac and at worst a failed experiment in terms of execution and tone.
That doesn't mean this "Moon" won't somehow rise again, if the closely held streaming data justifies it. But the promise that surrounded this property has faded, providing further evidence that even Marvel isn't immune from setbacks as it moves into its next phase.
Checkout latest world news below links :
World News || Latest News || U.S. News
Original Article: worldnewsera.com
Start-up Pony.ai says it's the first self-driving company to get a taxi license in China
Autonomous driving start-up Pony.ai can collect fares for robotaxi rides in parts of two major Chinese cities as of Sunday.
Pony.ai handout
BEIJING — Self-driving start-up Pony.ai announced Sunday it received a taxi license, the first of its kind in China.
The license allows Pony.ai to operate 100 self-driving cars as traditional taxis in the Nansha district of the southern city of Guangzhou, the company said.
The Chinese start-up, which is backed by Toyota, received approval from Beijing city late last year to charge fees to operate a commercial robotaxi business in a suburban district of the city. It is not the same as a taxi licence.
Baidu's Apollo Go also received approval in the same Beijing district last year.
Pony.ai was valued at $8.5 billion in early March. The company said its Nansha taxi license required 24 months of autonomous driving testing in China and/or other countries, and no involvement in any active liability traffic accidents, among other factors.
The start-up said it plans to launch commercial robotaxi businesses in two other large Chinese cities next year. The company is already testing self-driving cars in those cities and in California. 
Robotaxis in China currently have a human driver present for safety.
— CNBC's Arjun Kharpal contributed to this report.
Checkout latest world news below links :
World News || Latest News || U.S. News
Article: worldnewsera.com
How to watch Timberwolves vs. Grizzlies: TV channel, NBA live stream info, start time
Who's Playing
Memphis @ Minnesota
Current Records: Memphis 2-1; Minnesota 1-2
What to Know
The Memphis Grizzlies' road trip will continue as they head to Target Center at 10 p.m. ET this past Saturday to face off against the Minnesota Timberwolves. Memphis will be strutting in after a win while Minnesota will be stumbling in from a loss.
The Grizzlies are hoping for another victory. They beat the Timberwolves 104-95 this past Thursday. The victory came about thanks to a strong surge after the first quarter to overcome a 39-21 deficit. Memphis' success was spearheaded by the efforts of power forward Brandon Clarke, who had 20 points in addition to eight rebounds, and shooting guard Desmond Bane, who shot 7-for-15 from beyond the arc and finished with 26 points and six boards.
Barring any buzzer beaters, Memphis is expected to win a tight contest. They might be worth taking a chance on against the spread as they are currently on a two-game streak of ATS wins.
Memphis' win brought them up to 2-1 while the Timberwolves' defeat pulled them down to a reciprocal 1-2. A couple offensive stats to keep in the back of your head while watching: The Grizzlies come into the game boasting the second most points per game in the league at 115.6. But Minnesota is even better: they rank first in the league when it comes to points per game, with 115.9 on average. Tune in for what's sure to be a high-scoring contest.
How To Watch
When: Saturday at 10 p.m. ET Where: Target Center — Minneapolis, Minnesota TV: ESPN Online streaming: fuboTV (Try for free. Regional restrictions may apply.) Follow: CBS Sports App Ticket Cost: $76.96
Odds
The Grizzlies are a slight 2.5-point favorite against the Timberwolves, according to the latest NBA odds.
The oddsmakers had a good feel for the line for this one, as the game opened with the Grizzlies as a 3-point favorite.
Over/Under: -110
See NBA picks for every single game, including this one, from SportsLine's advanced computer model. Get picks now.
Series History
Memphis have won 19 out of their last 28 games against Minnesota.
Apr 21, 2022 – Memphis 104 vs. Minnesota 95 Apr 19, 2022 – Memphis 124 vs. Minnesota 96 Apr 16, 2022 – Minnesota 130 vs. Memphis 117 Feb 24, 2022 – Minnesota 119 vs. Memphis 114 Jan 13, 2022 – Memphis 116 vs. Minnesota 108 Nov 20, 2021 – Minnesota 138 vs. Memphis 95 Nov 08, 2021 – Memphis 125 vs. Minnesota 118 May 05, 2021 – Memphis 139 vs. Minnesota 135 Apr 02, 2021 – Memphis 120 vs. Minnesota 108 Jan 13, 2021 – Memphis 118 vs. Minnesota 107 Jan 07, 2020 – Memphis 119 vs. Minnesota 112 Dec 01, 2019 – Memphis 115 vs. Minnesota 107 Nov 06, 2019 – Memphis 137 vs. Minnesota 121 Mar 23, 2019 – Minnesota 112 vs. Memphis 99 Feb 05, 2019 – Memphis 108 vs. Minnesota 106 Jan 30, 2019 – Minnesota 99 vs. Memphis 97 Nov 18, 2018 – Memphis 100 vs. Minnesota 87 Apr 09, 2018 – Minnesota 113 vs. Memphis 94 Mar 26, 2018 – Memphis 101 vs. Minnesota 93 Dec 04, 2017 – Memphis 95 vs. Minnesota 92 Feb 04, 2017 – Memphis 107 vs. Minnesota 99 Nov 19, 2016 – Memphis 93 vs. Minnesota 71 Nov 01, 2016 – Minnesota 116 vs. Memphis 80 Oct 26, 2016 – Memphis 102 vs. Minnesota 98 Mar 16, 2016 – Minnesota 114 vs. Memphis 108 Feb 19, 2016 – Memphis 109 vs. Minnesota 104 Jan 23, 2016 – Minnesota 106 vs. Memphis 101 Nov 15, 2015 – Memphis 114 vs. Minnesota 106
Injury Report for Minnesota
No Injury Information
Injury Report for Memphis
Dillon Brooks: Game-Time Decision (Foot) Santi Aldama: Out (Knee) Killian Tillie: Out (Knee)
Checkout latest world news below links :
World News || Latest News || U.S. News
Original Post: worldnewsera.com