The separation of church and state had a disastrous day in the Supreme Court
At an oral argument held Wednesday morning, all six members of the Supreme Court's Republican-appointed majority appeared likely to blow a significant new hole in the wall separating church and state.
The case is Carson v. Makin; the question is whether the state of Maine is required to subsidize religious education; and the majority's answer appears, at least under certain circumstances, to be yes.
Under current law, as Justice Elena Kagan noted during Wednesday's argument, the question of whether to fund religious education is typically left up to elected officials. Maine's legislators decided not to do so when they drafted the state's unusual tuition voucher program that's at issue in Carson, and is meant to ensure that children in sparsely populated areas still receive a free education.
The overwhelming majority of Maine schoolchildren attend a school designated by their local school district. But a small minority — fewer than 5,000 students, according to the state — live in rural areas where it is not cost-effective for the state to either operate its own public school or contract with a nearby school to educate local students. In these areas, students are provided a subsidy, which helps them pay tuition at the private school of their family's choice.
The issue in Carson is that only "nonsectarian" schools are eligible for this subsidy. Families may still send their children to religious schools, but the state will not pay for children to attend schools that seek to inculcate their students into a religious faith.
All six of the Court's Republican appointees appeared to think that this exclusion for religious schools is unconstitutional — meaning that Maine would be required to pay for tuition at pervasively religious schools. Notably, that could include schools that espouse hateful worldviews. According to the state, one of the plaintiff families in Carson wants the state to pay for a school that requires teachers to sign a contract stating that "the Bible says that 'God recognize[s] homosexuals and other deviants as perverted'" and that "[s]uch deviation from Scriptural standards is grounds for termination.'"
In the likely event that these plaintiffs' families prevail, that will mark a significant escalation in the Court's decisions benefiting the religious right — even if the Court limits the decision narrowly to Maine's situation. Shortly after Justice Amy Coney Barrett's confirmation gave Republicans a 6-3 supermajority on the Supreme Court, the Court handed down a revolutionary decision holding that people of faith may seek broad exemptions from the laws that apply to anyone else. But the Court has historically been more reluctant to require the government to tax its citizens and spend that money on religion.
That reluctance may very well be gone.
The Court's conservative majority wants to redefine what constitutes religious "discrimination"
The purpose of Maine's exclusion for sectarian schools, according to Christopher Taub, the lawyer given the unfortunate task of defending that exclusion against a hostile Supreme Court, is to ensure that the state remains "neutral and silent" on questions of religion.
For many years, the Constitution was understood to require this kind of neutrality. As the Court held in Everson v. Board of Education (1947), "no tax in any amount, large or small, can be levied to support any religious activities or institutions, whatever they may be called, or whatever form they may adopt to teach or practice religion."
Everson was effectively abandoned by the Court's decision in Zelman v. Simmons-Harris (2002), in which a 5-4 Court upheld a pilot program in Ohio that provided tuition vouchers funding private education — including at religious schools. But Zelman, as Kagan pointed out today, merely held that states "could" fund religious education if they chose to do so. Nothing in that decision prevents states from adopting the same neutral posture toward religion that was once required by cases like Everson.
On Wednesday, however, several members of the Court's Republican-appointed majority questioned whether religious neutrality is even possible, and suggested that Maine's efforts to remain neutral on questions of religion are themselves a form of discrimination against people of faith.
Chief Justice John Roberts, for example, proposed a hypothetical involving two private schools. One of these schools teaches its religious beliefs openly and explicitly, and it also teaches a particular set of religious values in the process. The other school might eschew explicit references to God or to a holy text, but it teaches a different value system that is motivated by religious beliefs. If the state funds the latter school but not the former one, Roberts asked, why is it not drawing "distinctions based on doctrine"?
Justice Samuel Alito, meanwhile, offered the Fox News version of Roberts's argument. Maine's law, Alito noted, does not contain explicit exemptions for private schools that teach white supremacy or critical race theory, but it does explicitly exempt religious schools from its tuition program. The implication was that Maine is discriminating against religion and in favor of critical race theory.
Justice Brett Kavanaugh, meanwhile, offered the most direct version of this argument that neutrality toward religion is the same thing as discrimination. "Discriminating against all religions" is still unlawful discrimination, Kavanaugh told Taub — a position that is difficult to square with the text of the First Amendment, which prohibits laws "respecting an establishment of religion."
It should be noted that Roberts and Kavanaugh are, while both very conservative, the most moderate members of the Court's six-justice conservative bloc. So if both of these justices vote against Maine, it's hard to imagine how the state finds five votes to sustain its law.
That said, there is an off chance that the Court will dismiss this case. Early in the oral argument, Justice Clarence Thomas pointed to the fact that his Court may not have jurisdiction to hear the Carson case.
Under Lujan v. Defenders of Wildlife (1992), federal courts may not hear a lawsuit unless the injury alleged by the plaintiffs can be "redressed by a favorable decision." But, according to Maine, both of the plaintiff families want to send their children to schools that might refuse state funds even if such funds are offered to them — because Maine forbids all entities that receive state subsidies from discriminating on the basis of sexual orientation.
Even if the Court were to order Maine to provide tuition subsidies to religious schools, in other words, the plaintiffs in Carson might wind up with nothing, because their preferred schools could choose to keep their anti-LGBTQ policies intact instead of receiving state subsidies.
Nevertheless, even if the Court does ultimately decide to dismiss the case for lack of jurisdiction, that will only delay a reckoning over public funding for religious institutions. Eventually, some lawyer will find a school that is willing to accept state funding. And when that happens, there will likely be at least five votes on the Supreme Court to hand that lawyer a victory.
The justices are likely to place some limits on its decision in Carson, but it's not yet clear how they will justify those limits
Although the six conservative justices showed little sympathy for Maine's position — or for existing law — on Wednesday, some of them did suggest that there should be some limits on a decision forcing states to fund religion.
Roberts, for example, suggested that he might strike down a program that gave money directly to religious institutions in order to fund religious programs, rather than providing tuition grants to parents who then turn that money over to a religious school. Suppose that a state has a program that funds building construction at private schools, Roberts suggested at one point, but that also provides that the money cannot be used to build a chapel. He appeared to be suggesting that such an exclusion for chapel construction is permissible.
Similarly, Kavanaugh asked Michael Bindas, the lawyer challenging Maine's program, whether religious families are entitled to tuition vouchers merely because their state funds ordinary public schools. Bindas denied that tuition vouchers are required under these circumstances, pointing to a line in Espinoza v. Montana Department of Revenue (2020) stating that "a State need not subsidize private education."
But it's hard to draw a principled line between a Court decision requiring Maine to fund religious education as part of its existing private school tuition program and a decision requiring all states with a public school system to fund religious education.
In his brief, Bindas argues that policies that require religious families to "choose between their religious beliefs and receiving a government benefit" are unconstitutional. But if the Constitution does not permit states to force families to choose between receiving a free education and a religious one, then then it's unclear why this rule wouldn't threaten any public school system.
Traditional public education, where students attend a government-run school for free, is a government benefit. All families who send their children to private, religious schools choose to forgo this government benefit. So, under the rule articulated in Bindas's brief, every state may be required to pay for private tuition at religious schools.
In any event, the Court has previously drawn unprincipled lines that are difficult to square with legal texts and existing doctrines. So if five justices are bothered by the possibility that ordinary public school districts may be required to fund religious education, they could simply declare that such a thing is not required and leave it at that. Proponents of a wall of separation between church and state can take some minor comfort in that fact.
At the very least, however, the Court appears likely to hand down a transformative decision rethinking much of its approach to religion — and to force at least some states to fund religious education in the process.
Checkout latest world news below links :
World News || Latest News || U.S. News
Source: worldnewsera.com
'Moon Knight' Took Marvel in a Different Orbit, but It Didn't Rise to the Occasion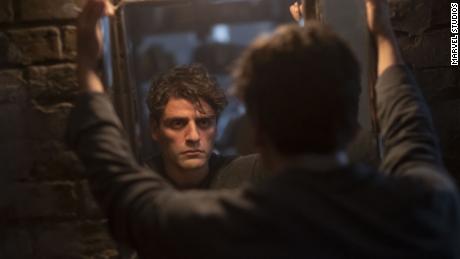 Before anyone writes that off as an anomaly,
"Eternals"
tackled a similar introduction of a dense mythology on the bigger screen, with equally mixed results. It's a reminder that while film-goers have had more than a decade to get to know characters like Iron Man, Captain America and Thor, introducing some of these lesser-known heroes can pose a more formidable challenge beyond catering to the most ardent fans.
For Marvel, there are warning signs in that, since "Moon Knight" will be followed by several series based on second-tier characters, although the next two on the horizon,
"Ms. Marvel"
(which is due in June) and "She-Hulk," at least have the benefit of sharing franchises and name recognition with existing Avengers.
Ultimately, "Moon Knight's"
murky storytelling
appeared to squander its principal assets, which included the cool look of the character — a costume that was too seldom used — and the presence of Isaac, who possesses additional genre credentials via the "Star Wars" sequels.
Taking its time in peeling back the layers of the character's complicated backstory, "Moon Knight" took a weird plunge into the Egyptian mythology behind it, in ways that became increasingly confounding and surreal.
By the time the protagonist's two halves, Steven Grant and Marc Spector, wound up in a psychiatric hospital talking to an anthropomorphic hippo in the penultimate chapter, the question wasn't so much being able to keep up with the story as whether bothering to do so was worth the effort.
The sixth and final episode brought the plot to a messy close, seeking to stop the goddess Ammit from proceeding to "purify the souls of Cairo, and then the world." In the customary credit sequence, the producers capped that off by introducing a third personality, Jake Lockley, also rooted in the comics. While that seemingly spelled the end for the show's villain (Ethan Hawke), the finish — giving the god Khonshu the protégé he sought — paved the way for further adventures should Marvel so choose.
That last twist might be cause for celebration in narrower confines of the Marvel fan universe, but "Moon Knight" too often felt like it was one long Easter-egg sequence, conspicuously preaching to that choir.
Granted, Marvel has made clear that Disney+ offers the chance to explore different kinds of stories, but "Moon Knight" feels at best like a quirky showcase for Isaac and at worst a failed experiment in terms of execution and tone.
That doesn't mean this "Moon" won't somehow rise again, if the closely held streaming data justifies it. But the promise that surrounded this property has faded, providing further evidence that even Marvel isn't immune from setbacks as it moves into its next phase.
Checkout latest world news below links :
World News || Latest News || U.S. News
Original Article: worldnewsera.com
Start-up Pony.ai says it's the first self-driving company to get a taxi license in China
Autonomous driving start-up Pony.ai can collect fares for robotaxi rides in parts of two major Chinese cities as of Sunday.
Pony.ai handout
BEIJING — Self-driving start-up Pony.ai announced Sunday it received a taxi license, the first of its kind in China.
The license allows Pony.ai to operate 100 self-driving cars as traditional taxis in the Nansha district of the southern city of Guangzhou, the company said.
The Chinese start-up, which is backed by Toyota, received approval from Beijing city late last year to charge fees to operate a commercial robotaxi business in a suburban district of the city. It is not the same as a taxi licence.
Baidu's Apollo Go also received approval in the same Beijing district last year.
Pony.ai was valued at $8.5 billion in early March. The company said its Nansha taxi license required 24 months of autonomous driving testing in China and/or other countries, and no involvement in any active liability traffic accidents, among other factors.
The start-up said it plans to launch commercial robotaxi businesses in two other large Chinese cities next year. The company is already testing self-driving cars in those cities and in California. 
Robotaxis in China currently have a human driver present for safety.
— CNBC's Arjun Kharpal contributed to this report.
Checkout latest world news below links :
World News || Latest News || U.S. News
Article: worldnewsera.com
How to watch Timberwolves vs. Grizzlies: TV channel, NBA live stream info, start time
Who's Playing
Memphis @ Minnesota
Current Records: Memphis 2-1; Minnesota 1-2
What to Know
The Memphis Grizzlies' road trip will continue as they head to Target Center at 10 p.m. ET this past Saturday to face off against the Minnesota Timberwolves. Memphis will be strutting in after a win while Minnesota will be stumbling in from a loss.
The Grizzlies are hoping for another victory. They beat the Timberwolves 104-95 this past Thursday. The victory came about thanks to a strong surge after the first quarter to overcome a 39-21 deficit. Memphis' success was spearheaded by the efforts of power forward Brandon Clarke, who had 20 points in addition to eight rebounds, and shooting guard Desmond Bane, who shot 7-for-15 from beyond the arc and finished with 26 points and six boards.
Barring any buzzer beaters, Memphis is expected to win a tight contest. They might be worth taking a chance on against the spread as they are currently on a two-game streak of ATS wins.
Memphis' win brought them up to 2-1 while the Timberwolves' defeat pulled them down to a reciprocal 1-2. A couple offensive stats to keep in the back of your head while watching: The Grizzlies come into the game boasting the second most points per game in the league at 115.6. But Minnesota is even better: they rank first in the league when it comes to points per game, with 115.9 on average. Tune in for what's sure to be a high-scoring contest.
How To Watch
When: Saturday at 10 p.m. ET Where: Target Center — Minneapolis, Minnesota TV: ESPN Online streaming: fuboTV (Try for free. Regional restrictions may apply.) Follow: CBS Sports App Ticket Cost: $76.96
Odds
The Grizzlies are a slight 2.5-point favorite against the Timberwolves, according to the latest NBA odds.
The oddsmakers had a good feel for the line for this one, as the game opened with the Grizzlies as a 3-point favorite.
Over/Under: -110
See NBA picks for every single game, including this one, from SportsLine's advanced computer model. Get picks now.
Series History
Memphis have won 19 out of their last 28 games against Minnesota.
Apr 21, 2022 – Memphis 104 vs. Minnesota 95 Apr 19, 2022 – Memphis 124 vs. Minnesota 96 Apr 16, 2022 – Minnesota 130 vs. Memphis 117 Feb 24, 2022 – Minnesota 119 vs. Memphis 114 Jan 13, 2022 – Memphis 116 vs. Minnesota 108 Nov 20, 2021 – Minnesota 138 vs. Memphis 95 Nov 08, 2021 – Memphis 125 vs. Minnesota 118 May 05, 2021 – Memphis 139 vs. Minnesota 135 Apr 02, 2021 – Memphis 120 vs. Minnesota 108 Jan 13, 2021 – Memphis 118 vs. Minnesota 107 Jan 07, 2020 – Memphis 119 vs. Minnesota 112 Dec 01, 2019 – Memphis 115 vs. Minnesota 107 Nov 06, 2019 – Memphis 137 vs. Minnesota 121 Mar 23, 2019 – Minnesota 112 vs. Memphis 99 Feb 05, 2019 – Memphis 108 vs. Minnesota 106 Jan 30, 2019 – Minnesota 99 vs. Memphis 97 Nov 18, 2018 – Memphis 100 vs. Minnesota 87 Apr 09, 2018 – Minnesota 113 vs. Memphis 94 Mar 26, 2018 – Memphis 101 vs. Minnesota 93 Dec 04, 2017 – Memphis 95 vs. Minnesota 92 Feb 04, 2017 – Memphis 107 vs. Minnesota 99 Nov 19, 2016 – Memphis 93 vs. Minnesota 71 Nov 01, 2016 – Minnesota 116 vs. Memphis 80 Oct 26, 2016 – Memphis 102 vs. Minnesota 98 Mar 16, 2016 – Minnesota 114 vs. Memphis 108 Feb 19, 2016 – Memphis 109 vs. Minnesota 104 Jan 23, 2016 – Minnesota 106 vs. Memphis 101 Nov 15, 2015 – Memphis 114 vs. Minnesota 106
Injury Report for Minnesota
No Injury Information
Injury Report for Memphis
Dillon Brooks: Game-Time Decision (Foot) Santi Aldama: Out (Knee) Killian Tillie: Out (Knee)
Checkout latest world news below links :
World News || Latest News || U.S. News
Original Post: worldnewsera.com