Thoughtful Gifts For The Holiday Season
Female person holding Christmas gift getty
For those near and dear to you, here are some gift ideas from B Corps, mission-driven brands, and small businesses. These are just a few places that are trying to transform how we do and approach business — and thus, could provide a thoughtful gift to your loved ones.
United By Blue Recycled Flannel United By Blue
United By Blue has been focused on using organic cotton, recycled materials, and eco-friendly packaging for several years now. For the man in your family, consider this lovely flannel jacket made of recycled materials and organic cotton. Or their bison socks are always a hit (and last for ages)! And then join them for a trash clean up during the holidays as well, if you have the time.
Chaka Wide Leg Pants Toad & Co
Toad & Co clothes have that relaxed California feel but are polished (and make you look put together even on your errand runs). This lovely pant is an upgrade from the sweatpants we've all been living in. Made with TENCEL and organic cotton, these fit into the company's broader mission to make fashion a bit more eco-friendly on the planet.
Hass pajamas made with certified modal in Los Angeles. Hass
LA-based Hass has the comfiest pajama bottoms (that also look nice when you do have to answer the door!). Made in Los Angeles, using certified Lenzing modal, they're buttery soft and perfect for lounging all day. Hass apparel also includes organic cotton tees, and other essentials to elevate your everyday style. This B Corp gives back 1 percent of profits and and is climate neutral.
Winter slippers made with recycled materials. Sanuk
Everyone needs a nice pair of slippers to wear around the house in the winter months (especially if you have wooden or tile floors!). This is a lovely pair of slippers made from recycled and bio-based materials:a sugarcane EVA Foam, recycled wool, recycled polyester, TENCEL, and recycled PET. A nice cozy gift for anyone who always has cold feet.
Avocado's Green Pillow Avocado
This is the pillow for the friend who suffers from neck pain or poor sleep. It's long-lasting, made of eco-friendly materials (such as GOLS certified organic latex and GOTS certified organic kapok), and supremely comfortable. For a bit of luxury at home that will actually help with getting a good night's rest, this is a thoughtful gift for someone else or a great investment for your own well-being.
Nisolo's Carmen Chelsea Boot. Nisolo
Tennessee-based Nisolo has been trying to change the fashion game for several years now, working directly with artisans in South American to make these beautiful boots, and in the process, uplifting the lives of many women who have for the first time held a job, or been able to work in an industry dominated by men. They're as stylish as they are impactful in people's lives. These Chelsea boots are a rugged take on an English classic and lust worthy.
Smart cupping device to be used at home. AchedAway
Everyone has sat for too long at their desks these past two years. If you're looking for a wellness gift (that will keep on giving well past the holidays), this cupping device can help with muscle soreness and tightness (after an 8 hour stretch in front of the computer). Inspired by the ancient and holistic practice of cupping, it's designed to be used at home on your problem areas. If physical therapy or acupuncture sessions are quickly adding up, consider supplementing (or substituting) some of those with this little gizmo.
Acupressure mat WTHN
Twenty minutes on this after a day of sitting or standing can help the body relax. Founder of WTHN experienced a debilitating injury that led her to seek more holistic solutions to her chronic pain. It's then that she discovered the techniques commonly used in acupuncture and acupressure. While these mats may not resolve the issue entirely, they'll help ease the pain. They're also great for just everyday fatigue, soreness and tight muscles.
Ilia Holiday Gift Boxes Ilia
Ilia's holiday boxes are small, travel-friendly and feature the best of the brands everyday essentials. As the company makes strides to be more eco-friendly, it also now accepts your empties, which it can then recycle properly with TerraCycle's help (most of what we throw in the recycle bin unfortunately doesn't get recycled fully). Small wonders is a perfect affordable gift and a great entry to clean beauty for the newbie; Dawn and Dusk gift sets feature full-size products that feature Ilia's multi-use products (allowing you to do a full face with these four products.)
Rumpl's wool blankets. Rumpl
A blanket brand known for their packable outdoor blankets made with recycled content, Rumpl, which grew from a Kicstarter campaign, is now foraying into the home space with these beautiful merino wool blanks. Certified climate neutral and a B Corp, they're hoping to do business sustainably. Thus, they've put 50 percent responsibly-sourced Australian Merino Wool with 50 percent organic cotton to create a wool blend blanket that'll make for a great winter companion.
Osea Malibu. Osea
Osea Malibu talks about the brand was doing clean skincare before that was a thing — dating back to the 90s when the company was started. So, if nipping out to the spa is too pricey, consider this luxurious gift instead for the women in your family for a little pampering at home. The bestseller's Discovery Kit has just that: the brand's most popular hydrating products for an affordable price.
Wildpier exfoliating glove. Wildpier
This affordable gift idea may just be transforming. Made of plant fibers, this compostable glove helps sloth away dead skin and for those suffering from skin conditions like keratosis pilaris, a weekly scrub, can help maintain smooth, soft skin. Founded by a woman during the pandemic, this small business has received countless positive reviews on social media and found a community amongst those who struggle with various skin conditions.
Refillable mascara Soshe Beauty
Refillable mascara is a thing now. Yes. One doesn't have to throw out the whole case when it's finished. Rather a few brands, like Soshe, are offering refillable mascara (and they hope that's just the beginning in the cosmetics aisle!). Started by USC students, including two men (who were fascinated by the inner workings of the cosmetics industry), this simple solution took years to perfect. But now, it's out and would make a wonderful gift to a woman who looks after her lashes.
Organic cotton backpacks Terra Thread
You've heard of organic cotton underwear, shirts, and bed linen. But what about backpacks? This LA-based company is hoping to make backpacks that basically biodegrade by using just organic cotton (plus a zipper or two). Made in certified fair trade factories in India, using organic cotton that is fully traceable, these backpacks are one of the most eco-friendly and ethical options on the market. Give it to the student in the family!
Alaffia Neem Turmeric Lotion Alaffia
This is the most versatile lotion — perfect for a night cream, easy to apply to dry spots on the body, and it even helps reduce the itch of bug bites. Made with neem, a plant long respected for its medicinal and healing properties, it's a great affordable buy that's made with cleaner ingredients and supports the mission of Alaffia, a B Corp that works with women's co-operatives in West Africa to source their ingredients directly going beyond fair trade. That includes their hero ingredient: shea butter (which is also wonderful on its own).
Printed food canisters by Klean Kanteen Klean Kanteen
If you haven't invested in a solid reusable water bottle, this family- and employee-owned B-Corporation has you covered. But if you're going to be taking road trips over the holidays or in the coming year, these new food canisters by Klean Kanteen are beautifully-designed and very practical, claiming to keep food hot for over 10 hours and cold for more than 40 hours. Either way, they're ideal to make food while camping, or if you're road tripping and just want to pack some lunch.
Nette's Chai Milk Candle Nette
At $82, this candle is not cheap. You may just want to get it for yourself as a massive treat for making it through 2021. But it also feels luxurious, burns clean, and has a scent that reminds you of holiday baking (without the cloyingly sweet smell of mall candles). What's appreciated by Nette as a brand is their exhaustive "No List" on their website. In the world of candles, there's growing awareness that not all ingredients are made equal; some are more harmful in their sourcing, while others may have harmful effects on those of us taking in the delightful scents. So they've done their homework and opted for cleaner ingredients. Plus, when you're done burning it, you'll be left with a beautiful ceramic container hand made in Philadelphia by a ceramicist.
66°North and Fischersun's fragrance, available as a spray or a solid perfume 66°North and Fischersund
This is a fragrance with a story — and one that takes you to the incredible landscape that is Iceland. Two iconic Icelandic brands designed this fragrance inspired by the scent of the country's outdoors. How fitting. With notes of Arctic thyme, fresh cut grass, and the crispness of a winter's day on the windy island, it's made entirely in the country, using only Icelandic medicinal herbs and oils, and is free of an unwanted additives. If you're not able to get on a plane and transport yourself this holiday season, this certainly will.
ASKET's Recycled Cashmere scarf ASKET
This Scandi brand has some strong sentiments on the modern fashion industry. That's why it shut its doors on Black Friday online and offline. Working to transform fashion into a productive industry, ASKET founders work tirelessly to source the most eco-friendly options on the market. This cashmere scarf is versatile, classic, and never going to go out of style. It's also made entirely of recycled wool (with a higher cashmere count at 45 percent to give you more softness).
Humanscale's ergonomic laptop stand Humanscale
Humanscale is known for its chairs. But they also do office accessories that are made of similar materials and with a close eye on sustainability — much like everything else at the company. With a long list of chemicals that they stay clear of, and an inspiring effort to get more of the industry to follow suit, Humanscale is a company worth supporting this holiday season if you're looking to upgrade someone's work life. This little contraption prevents you from sulking into the "laptop hunch" that we've all become too familiar with during the pandemic. What a thoughtful gift.
Handmade mugs in USA Mud Love
These artisan-made mugs in the US can be customized with cheeky messages, names, or a thoughtful word or two. So for the tea or coffee lover, this small business founded by Luke and Whitney Wright in Indiana could be an ideal match. The founders also try to give back by donating to water charity with each purchase.
Akola's DIY necklace and bracelet kit Akola
Nearly 200 women work for the mission-driven company Akola in Uganda, making jewelry. This DIY kit is a wonderful customizable option. It features hand-rolled Karatasi beads embellished with a gold foil applique, an assortment of hand-carved horn charms, a 10k gold tone Akola logo and baroque pearl charms, a jewelry pouch, along with all the components needed to create multiple bracelet and necklace styles.
Checkout latest world news below links :
World News || Latest News || U.S. News
Original Post: worldnewsera.com
'Moon Knight' Took Marvel in a Different Orbit, but It Didn't Rise to the Occasion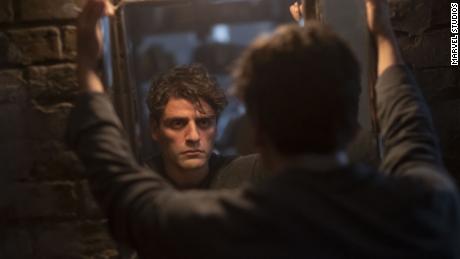 Before anyone writes that off as an anomaly,
"Eternals"
tackled a similar introduction of a dense mythology on the bigger screen, with equally mixed results. It's a reminder that while film-goers have had more than a decade to get to know characters like Iron Man, Captain America and Thor, introducing some of these lesser-known heroes can pose a more formidable challenge beyond catering to the most ardent fans.
For Marvel, there are warning signs in that, since "Moon Knight" will be followed by several series based on second-tier characters, although the next two on the horizon,
"Ms. Marvel"
(which is due in June) and "She-Hulk," at least have the benefit of sharing franchises and name recognition with existing Avengers.
Ultimately, "Moon Knight's"
murky storytelling
appeared to squander its principal assets, which included the cool look of the character — a costume that was too seldom used — and the presence of Isaac, who possesses additional genre credentials via the "Star Wars" sequels.
Taking its time in peeling back the layers of the character's complicated backstory, "Moon Knight" took a weird plunge into the Egyptian mythology behind it, in ways that became increasingly confounding and surreal.
By the time the protagonist's two halves, Steven Grant and Marc Spector, wound up in a psychiatric hospital talking to an anthropomorphic hippo in the penultimate chapter, the question wasn't so much being able to keep up with the story as whether bothering to do so was worth the effort.
The sixth and final episode brought the plot to a messy close, seeking to stop the goddess Ammit from proceeding to "purify the souls of Cairo, and then the world." In the customary credit sequence, the producers capped that off by introducing a third personality, Jake Lockley, also rooted in the comics. While that seemingly spelled the end for the show's villain (Ethan Hawke), the finish — giving the god Khonshu the protégé he sought — paved the way for further adventures should Marvel so choose.
That last twist might be cause for celebration in narrower confines of the Marvel fan universe, but "Moon Knight" too often felt like it was one long Easter-egg sequence, conspicuously preaching to that choir.
Granted, Marvel has made clear that Disney+ offers the chance to explore different kinds of stories, but "Moon Knight" feels at best like a quirky showcase for Isaac and at worst a failed experiment in terms of execution and tone.
That doesn't mean this "Moon" won't somehow rise again, if the closely held streaming data justifies it. But the promise that surrounded this property has faded, providing further evidence that even Marvel isn't immune from setbacks as it moves into its next phase.
Checkout latest world news below links :
World News || Latest News || U.S. News
Original Article: worldnewsera.com
Start-up Pony.ai says it's the first self-driving company to get a taxi license in China
Autonomous driving start-up Pony.ai can collect fares for robotaxi rides in parts of two major Chinese cities as of Sunday.
Pony.ai handout
BEIJING — Self-driving start-up Pony.ai announced Sunday it received a taxi license, the first of its kind in China.
The license allows Pony.ai to operate 100 self-driving cars as traditional taxis in the Nansha district of the southern city of Guangzhou, the company said.
The Chinese start-up, which is backed by Toyota, received approval from Beijing city late last year to charge fees to operate a commercial robotaxi business in a suburban district of the city. It is not the same as a taxi licence.
Baidu's Apollo Go also received approval in the same Beijing district last year.
Pony.ai was valued at $8.5 billion in early March. The company said its Nansha taxi license required 24 months of autonomous driving testing in China and/or other countries, and no involvement in any active liability traffic accidents, among other factors.
The start-up said it plans to launch commercial robotaxi businesses in two other large Chinese cities next year. The company is already testing self-driving cars in those cities and in California. 
Robotaxis in China currently have a human driver present for safety.
— CNBC's Arjun Kharpal contributed to this report.
Checkout latest world news below links :
World News || Latest News || U.S. News
Article: worldnewsera.com
How to watch Timberwolves vs. Grizzlies: TV channel, NBA live stream info, start time
Who's Playing
Memphis @ Minnesota
Current Records: Memphis 2-1; Minnesota 1-2
What to Know
The Memphis Grizzlies' road trip will continue as they head to Target Center at 10 p.m. ET this past Saturday to face off against the Minnesota Timberwolves. Memphis will be strutting in after a win while Minnesota will be stumbling in from a loss.
The Grizzlies are hoping for another victory. They beat the Timberwolves 104-95 this past Thursday. The victory came about thanks to a strong surge after the first quarter to overcome a 39-21 deficit. Memphis' success was spearheaded by the efforts of power forward Brandon Clarke, who had 20 points in addition to eight rebounds, and shooting guard Desmond Bane, who shot 7-for-15 from beyond the arc and finished with 26 points and six boards.
Barring any buzzer beaters, Memphis is expected to win a tight contest. They might be worth taking a chance on against the spread as they are currently on a two-game streak of ATS wins.
Memphis' win brought them up to 2-1 while the Timberwolves' defeat pulled them down to a reciprocal 1-2. A couple offensive stats to keep in the back of your head while watching: The Grizzlies come into the game boasting the second most points per game in the league at 115.6. But Minnesota is even better: they rank first in the league when it comes to points per game, with 115.9 on average. Tune in for what's sure to be a high-scoring contest.
How To Watch
When: Saturday at 10 p.m. ET Where: Target Center — Minneapolis, Minnesota TV: ESPN Online streaming: fuboTV (Try for free. Regional restrictions may apply.) Follow: CBS Sports App Ticket Cost: $76.96
Odds
The Grizzlies are a slight 2.5-point favorite against the Timberwolves, according to the latest NBA odds.
The oddsmakers had a good feel for the line for this one, as the game opened with the Grizzlies as a 3-point favorite.
Over/Under: -110
See NBA picks for every single game, including this one, from SportsLine's advanced computer model. Get picks now.
Series History
Memphis have won 19 out of their last 28 games against Minnesota.
Apr 21, 2022 – Memphis 104 vs. Minnesota 95 Apr 19, 2022 – Memphis 124 vs. Minnesota 96 Apr 16, 2022 – Minnesota 130 vs. Memphis 117 Feb 24, 2022 – Minnesota 119 vs. Memphis 114 Jan 13, 2022 – Memphis 116 vs. Minnesota 108 Nov 20, 2021 – Minnesota 138 vs. Memphis 95 Nov 08, 2021 – Memphis 125 vs. Minnesota 118 May 05, 2021 – Memphis 139 vs. Minnesota 135 Apr 02, 2021 – Memphis 120 vs. Minnesota 108 Jan 13, 2021 – Memphis 118 vs. Minnesota 107 Jan 07, 2020 – Memphis 119 vs. Minnesota 112 Dec 01, 2019 – Memphis 115 vs. Minnesota 107 Nov 06, 2019 – Memphis 137 vs. Minnesota 121 Mar 23, 2019 – Minnesota 112 vs. Memphis 99 Feb 05, 2019 – Memphis 108 vs. Minnesota 106 Jan 30, 2019 – Minnesota 99 vs. Memphis 97 Nov 18, 2018 – Memphis 100 vs. Minnesota 87 Apr 09, 2018 – Minnesota 113 vs. Memphis 94 Mar 26, 2018 – Memphis 101 vs. Minnesota 93 Dec 04, 2017 – Memphis 95 vs. Minnesota 92 Feb 04, 2017 – Memphis 107 vs. Minnesota 99 Nov 19, 2016 – Memphis 93 vs. Minnesota 71 Nov 01, 2016 – Minnesota 116 vs. Memphis 80 Oct 26, 2016 – Memphis 102 vs. Minnesota 98 Mar 16, 2016 – Minnesota 114 vs. Memphis 108 Feb 19, 2016 – Memphis 109 vs. Minnesota 104 Jan 23, 2016 – Minnesota 106 vs. Memphis 101 Nov 15, 2015 – Memphis 114 vs. Minnesota 106
Injury Report for Minnesota
No Injury Information
Injury Report for Memphis
Dillon Brooks: Game-Time Decision (Foot) Santi Aldama: Out (Knee) Killian Tillie: Out (Knee)
Checkout latest world news below links :
World News || Latest News || U.S. News
Original Post: worldnewsera.com